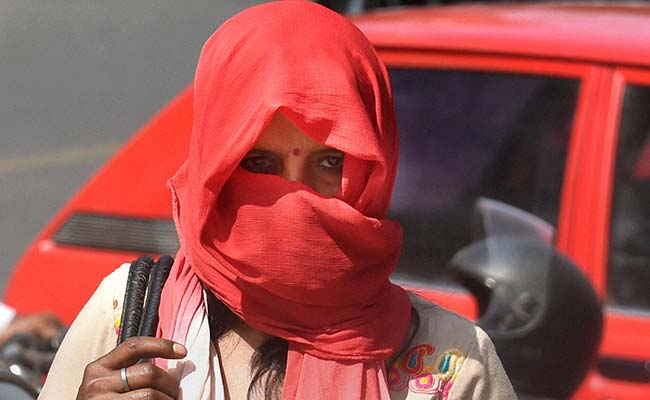 Highlights
Maximum temperature in Delhi 7 degrees above normal
Met: Temperatures in J&K, Himachal Pradesh, Haryana 5 deg above normal
Tirunelveli, Tuticorin in Tamil Nadu getting heavy rain since last night
New Delhi:
The temperature in the national capital region edged closer to that of peak summer as Delhi recorded a maximum temperature of 37 degrees Celsius on Tuesday, which was the warmest in the season and nearly seven degrees above the normal.
The minimum temperature was recorded at 17 degrees Celsius, two degrees above the normal, said an official of the Meteorological department .
Today too the maximum and minimum temperatures are expected to hover at 35 and 18 degrees respectively," the Met department said.
Churu in Rajasthan recorded 38.5 degrees Celsius, while Hisar in Haryana saw its maximum temperature at a whopping 37.5 degrees Celsius. In fact, the maximum temperatures have been nearly 5 degrees above normal in Jammu and Kashmir, Himachal Pradesh, Haryana and Chandigarh.
The weather office says spike in maximum temperature is largely due to dry winds.
The Met department had on March 1, warned of heat wave like conditions in parts of India, which touched 38 degree Celsius on February 28. The weather office called it "normal to above normal heat wave conditions" in central India. In a nutshell, the summers of 2018 will be hotter, with a minimum of 1 degree or more rise in maximum temperatures, than the normal.
As most of north India is already feeling the heat in March, Tirunelveli and Tuticorin in Tamil Nadu are receiving heavy rain since last night.
Schools and colleges in the two districts of Tamil Nadu have declared a holiday today. The Met office has said Tamil Nadu, Puducherry and Kerala are getting heavy rain due to depression over south east Arabian Sea.