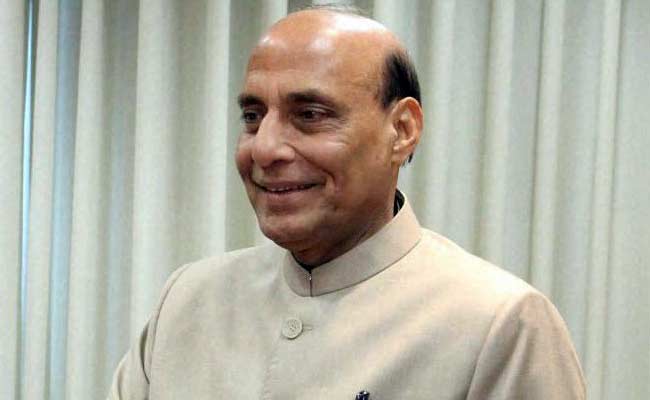 Srinagar:
Asserting that Prime Minister Narendra Modi was concerned about Jammu and Kashmir, Union Home Minister Rajnath Singh today assured "maximum possible assistance" to the victims of the last year's devastating floods.
"I want to assure the state government of maximum possible assistance for relief and rehabilitation in future as well. The PM is also concerned about Jammu and Kashmir," Mr Singh told reporters in Srinagar after paying obeisance at the holy cave shrine of Amarnath.
Responding to a question about the recent package of Rs 1600 crore for flood victims, Singh said the Central government does not provide the entire assistance in one go.
"It is given in instalments. We have given some (money), it should be spent first," he said.
The Home Minister said the Centre is very sensitive towards Jammu and Kashmir and acted quickly soon after the floods hit the state in September last year.
"You must have seen I came to visit immediately and a day later PM also came. I think if we were not sensitive towards Jammu and Kashmir, we would not have acted so quickly.
The Prime Minister also announced a relief package immediately after the floods," he said.
Asked about the challenge due to inclement weather during the 59-day Amarnath yatra, Singh assured the state government of Central assistance to deal with such situation.
"The state government must have taken necessary precautions to deal with any weather changes, if any. We have assured of any kind of Central assistance required to deal with any such situation," Mr Singh said.
He expressed satisfaction over the arrangements especially security for the annual pilgrimage.
"Shri Amarnathji yatra started today and I had decided that I will go on the first day. In fact, I came here a day earlier to review the security-related arrangements with the security officers," Mr Singh said.
"I am fully confident about the security in this place. The security arrangements are good. I spoke to the yatris and they were saying that efforts have been made by the state government to make the pilgrimage smooth compared to previous years," he said adding there was need to make it smoother in coming time.