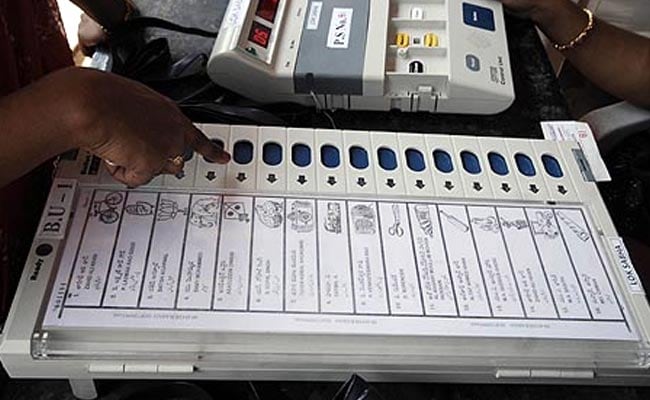 Lucknow:
The Uttar Pradesh unit chief of the Samajwadi Party (SP), Naresh Uttam, has written to the Election Commission (EC), alleging large-scale irregularities in the ongoing counting of votes for the Gorakhpur Lok Sabha seat.
In a letter to the Chief Electoral Officer (CEO) of Uttar Pradesh, a copy of which was also sent to the Chief Election Commissioner of India, the SP leader alleged massive irregularities in the counting of votes and urged the EC to take immediate steps in this regard.
The district administration, under pressure from the chief minister, was out to somehow ensure the victory of the BJP candidate...if the BJP managed to win from Gorakhpur, the people would lose faith in the EC, Uttam said.
He further alleged that as soon as the counting began, the police lathicharged the people and chased them away to ensure that there was no one outside the counting centre and the district magistrate, who is also the district election officer, removed the SP agents from the counting centre.
According to an official, at the end of the 14th round of counting, Praveen Nishad of the SP was leading by 19,201 votes in Gorakhpur over his nearest BJP rival.
Gorakhpur is a stronghold of Uttar Pradesh Chief Minister Yogi Adityanath, who has represented the seat in the Lok Sabha for five terms. The bypoll in Gorakhpur was necessitated after Adityanath vacated the seat to enter the state Legislative Council.