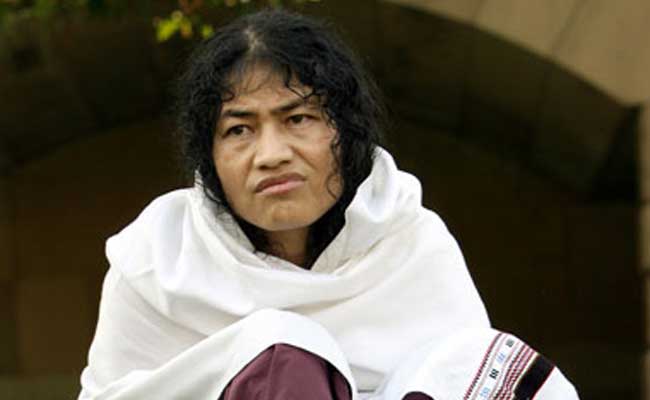 Highlights
Irom Sharmila took on Okram Ibobi Singh from Manipur's Thoubal seat
She lost with a record margin, got only 90 votes
Congress Chief Minister Okram Ibobi Singh won by 10,470 votes
Thoubal:
Manipur is not happy with Irom Sharmila.
The 'Iron Lady' who had taken on Chief Minister Okram Ibobi Singh, has lost with a record margin, polling only 90 votes
. The three-time Chief Minister won comfortably with a margin of 10,740 votes. Ms Sharmila's chance of securing a seat in the 70-member assembly now rests on Khurai, the other seat from where she is contesting.
The 44-year-old rights activist had faced the anger of the people after she stopped her 16-year fast last year against the Armed Forces' Special Powers Act or AFSPA. She said she wanted to take the political route and become the Chief Minister to continue her agitation.
Her fledgling party, PRJA (Peoples' Resurgence and Justice Alliance), had the support of the Left and Arvind Kejriwal's Aam Aadmi Party. But her claims had failed to convince a large section of people who earlier supported her. Mr Kejriwal's own party has failed to open account in Goa and is leading in only 25 seats in Punjab.
On the
eve of counting in Manipur
, Ms Sharmila said if defeated, she would try again -- in the 2019 national election. "I do not feel much affected by the result because people are yet to be given a chance... Everybody knows muscle and money power are openly used," she had said.
But she had added that the locals in Thoubal had been happy about her decision and wished to see a change.
The
BJP
, which, Ms Sharmila said, had offered to finance her campaign with Central funds, is trailing in the state, show early trends. While the Congress is ahead in 22 seats, the BJP is ahead in 17, show trends at 1pm.