Highlights
UP cop allegedly heard talking to criminal about "impending encounter"
Cop suspended after audio of alleged phone conversation goes viral
He allegedly asked criminal to "manage" a BJP lawmaker to survive
Jhansi:
A senior police officer in Uttar Pradesh's Jhansi district has been suspended after an audio recording of an alleged phone conversation between him and a criminal about his "impending encounter" went viral.
In the eight-minute audio, Suneet Kumar Singh, station house officer (SHO) of Mauranipur police station, is allegedly heard telling Lekhraj Yadav - accused in dozens of murder, kidnapping and extortion cases - that his name tops the state police's encounter list. Mr Singh allegedly then says that if Yadav wanted to save himself, he should "manage" local BJP leaders.
Yadav is currently out on bail.
UP Director General of Police OP Singh said that it's "totally wrong to say that the police and the BJP are fixing encounters". "We have ordered an enquiry and the police officer has already been suspended. But I can't comment on opposition's allegations," he said.
Lekhraj Yadav claims he recorded his conversation with the policeman on Friday. That evening, he reportedly managed to escape an encounter. The day after, an angry Yadav released the clip to the media.
The audio went viral within no time and the policeman was suspended soon after. The clip has been sent for forensic examination.
Yadav had allegedly called the policeman amid rumours of a planned encounter. The police officer, in the audio clip, is heard telling Yadav that he wouldn't be able to help him and advised him to "manage" Babina lawmaker Rajiv Singh Paricha and Sanjay Dubey, BJP's District President, and strike a deal with them.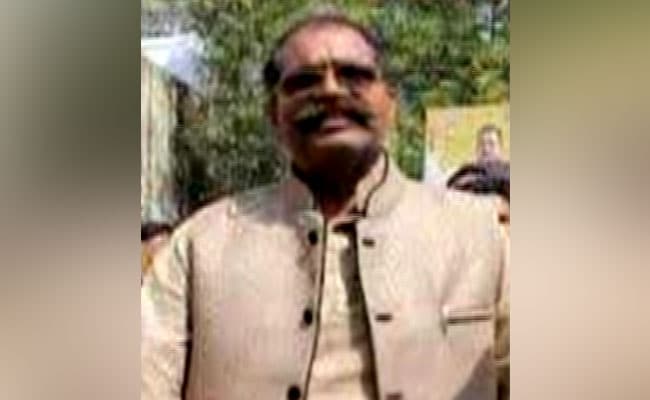 Mr Paricha, however, wondered why the cop named him, and called it a conversation between "two criminals". "I have never spoken to this police officer. He himself has a chequered past. Why would he drag me into this? However, this conversation shows that criminals are scared of the government's resolve to eliminate crime in the state," he said.
The cop allegedly told Yadav that the latter is an accused in at least 60 criminal cases, which made him a suitable candidate for an encounter. He is apparently heard warning Yadav that his movements were being traced. He also is allegedly heard saying that a smart man like Yadav must understand the "system" and act before it's late.
"In the last 14 years, how many encounters have happened? But now there is a system... top officers, special forces and almost everybody from top to bottom is on it..." Singh said and allegedly told Yadav that he was next.
Chandrapal Singh Yadav, Rajya Sabha Member, Samajwadi Party, was quick to attack the government and claimed that this was happening across the state.
"The police officer is naming BJP leaders and asking a criminal to manage them. If you remember, Yogi Adityanath said in the Vidhan Sabha - thok do (kill them all). If the chief minister says such a thing I wonder what will happen to the state. It is these BJP leaders who are protecting the criminals."
The last year has seen over 1,000 encounters across Uttar Pradesh in which more than 50 people were killed. Despite criticism for alleged police excesses since he took charge in last year, UP Chief Minister Yogi Adityanath said they will continue.
"...those who want to disturb peace of the society and
believe in the gun
, should be given the answer in the language of the gun itself," Adityanath had said.