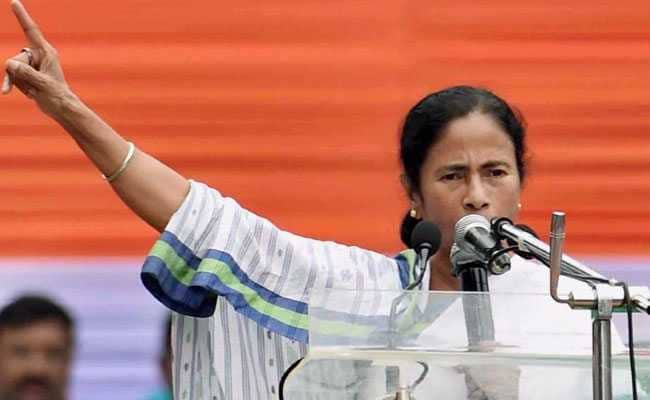 Siliguri:
Indicating that the Trinamool Congress (TMC) would play a major role in national politics, West Bengal Chief Minister Mamata Banerjee today said the state will show the way in 2019, when the next general election is due.
The TMC would work to finish those spreading communalism in the country, she said at the party's student-youth convention here and asked them to strengthen the party.
Accusing the BJP-led central government of conspiring against her regime by spreading the seeds of communalism, the TMC chief alleged that it was "even indulging in a false campaign on the social media against us" and appealed to the people to remain alert against it.
"Our responsibility has increased manifold. It will be our duty to defeat such a communal and divisive force to ensure an environment of peace, amity and harmony," she said.
"In 2019, Bengal will show the way to the country...We will finish those spreading communalism. Do not lend your ears to any false campaign, remain alert against the spread of any such provocation. Never indulge in communal politics," she said.
Describing the TMC as the "most transparent political party" in the country, Ms Banerjee said it always stood by the people and never surrendered to any pressure.
Putting the CPI(M), BJP and the Congress in the same bracket, the chief minister said none of these parties would be able to dominate over the TMC in the state.
"We will defeat all of them," she added.
Referring to the state, Ms Banerjee said her government was never partial either to south or north Bengal, adding, "We give priority to both."
Ms Banerjee said she would visit Darjeeling tomorrow, the scene of violent agitations last year over the demand for a separate state of Gorkhaland, to review the situation there.
"The development of the tea gardens is our priority. The Gorkha Territorial Administration is working towards the development of the hills," she added.