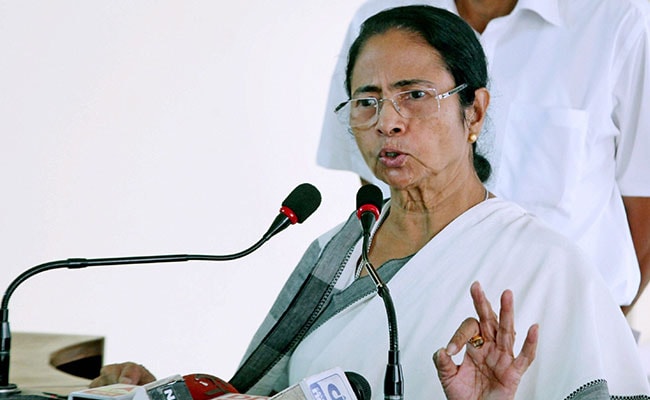 Maheshtala:
In a resounding rejection of accusations of rigging, booth capturing and violence by the ruling party in polls in West Bengal, the Trinamool today snapped up the Maheshtala Assembly seat with five times more votes than last time and 30,000 more than votes polled by BJP and CPM.
The opposition had repeatedly demanded central paramilitary forces for state polls, including the recent rural elections. State police are partial to the ruling party, they claim. Maheshtala bypoll was overseen by nine companies of paramilitary but Trinamool's fortunes have only improved.
"There was more CRPF in Maheshtala than voters," said Trinamool chief Mamata Banerjee today after results were announced. "Bunkers were built (at some poll booths) as if it was the war of Waterloo. But now you have seen our margin," she said.
"People have answered all questions of those who were in conspiracy against us. They can't complain now that central forces were not there," she said.
Speaking at a press meet at Siliguri after results were announced, Ms Banerjee also very pointedly said while her party fought alone, "CPM and Congress had one candidate", miffed at the Congress-CPM deal by which Congress did not field a candidate.
Despite the deal, CPM slid to third position at Maheshtala, losing 50,000 votes it got last time.
BJP gained more than 25,000 votes, spiraling from 14,000 to 42,000 votes today.
Trinamool's fortunes soared - no other word for it - its margin up from 12,000 to 62,000.
"People have rejected the communal politics of the BJP," said Trinamool MP and Mamata Banerjee's nephew Abhishek. Maheshtala within his Diamond Harbour Lok Sabha seat.
Mr Banerjee spoke at length, not only on the polls but also the murder of the BJP worker in Purulia and Pranab Mukherjee's forthcoming visit to the RSS headquarters. "It's his personal visit, we have no comments," Mr Banerjee said.
Trinamool secretary general Partha Chatterjee said the party was now looking at dislodging the BJP from the Centre. "That is what our leader, Mamata Banerjee, has said."
With Mamata Banerjee in
Dilli Chalo
mode, political observers today marked Abhishek Banerjee's comments and the fact that he was out there interacting with voters as results were coming in, something he has not been seen doing too often in the past.
Is Abhishek Banerjee slipping into the driver's seat in Bengal while his aunt heads for Delhi?