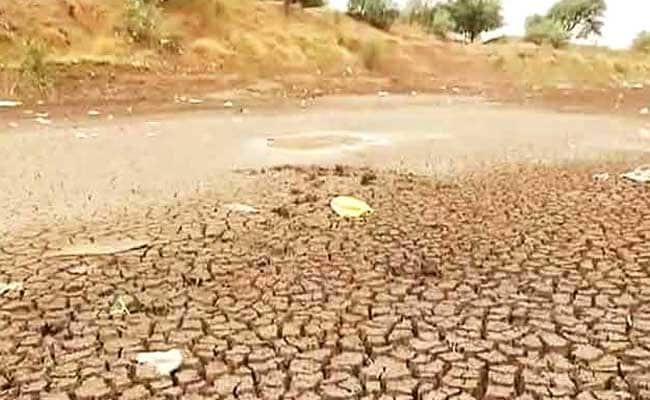 Mumbai:
In more bad news for the drought-hit Marathwada region, only 3 per cent water is left in dams in the parched region, officials said today.
Eight of the region's 11 major dams are at dead storage level, meaning water from these dams cannot flow out but has to be lifted.
This is a drastic decline in water storage as at this time last year, the level in Marathwada's dams was much higher at 11 per cent, Aurangabad Divisional Commissioner Umakant Dangat told news agency PTI.
"We will also use the groundwater stock and as the IMD forecast is good, we hope that we will be able to carry on till the monsoon arrives," he said.
This is the fourth year of drought in Marathwada in the past five years. Each of its 8,522 villages have been affected for two consecutive years.
"We have already cut water supply to (the) industry. The collectors and divisional commissioner have been instructed that the use of water for drinking is the top priority," Maharashtra Water Resources Minister Girish Mahajan said.
As many as 2,745 water tankers are being used in the region compared to 939 this time last year.
Latur in Marathwada has been getting water by a special "water train" filled at Miraj in western Maharashtra. The Aurangabad collector has already announced a 20 per cent water cut to local breweries and a 10 per cent overall cut to local industry.
Dams across the state have only 19 per cent water left compared to 32 per cent this time last year, an official of Maharashtra Irrigation Department said.