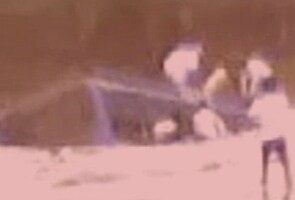 Harda:
Sixteen people were killed when a bus with 100 passengers fell into the flooded Bagdi river in Dewas district of Madhya Pradesh.
The incident took place on Indore-Betul highway, when the bus was crossing the bridge.
Though the exact cause of the incident is unknown, reports say the bridge was covered under three feet deep water and the bus lost its control.
Apparently, there were no barricades on the bridge to avoid accidents.
Nearly 25 people managed to escape from the bus however, reports say that 52 are still missing.
The government has announced a compensation of Rs.1 lakh for the relatives of the dead.