New Delhi:
Amid escalating tensions with TMC chief Mamata Banerjee, Prime Minister Narendra Modi is addressing a rally in West Bengal today, giving a fresh thrust to the BJP's campaign blitzkrieg ahead of the Lok Sabha polls. The rally will be PM Modi's third in the state in a week. PM Modi's visit to the state comes amid tensions between the Centre and Mamata Banerjee's government over CBI investigations on a senior police officer in the state.
Meanwhile, Congress President Rahul Gandhi will kick off his poll campaigning in Madhya Pradesh with a farmers' rally. Mr Gandhi is expected to announce a number of sops in the agricultural sector during the 'Kisan Abhar' rally.
Both the BJP and Congress have raised their poll pitch for the Lok Sabha elections, due in May.
Here are the LIVE updates on PM Modi, Rahul Gandhi's rallies today:
Former French President has admitted that he was made to choose Anil Ambani: Rahul Gandhi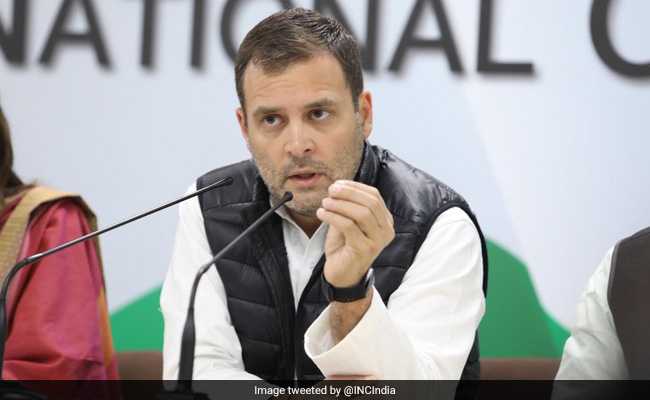 Modi government can do any inquiry they want on any of the Congress leaders. We are ready to face it. But he should do an inquiry on Rafale scam too
Yesterday, Mr. Modi gave a lengthy sermon, why doesn't he answer these questions? Why doesn't he state the reason for parallel negotiations?
Defence Minister Nirmala Sitharaman too lied. Former French President has admitted that he was made to choose Anil Ambani by PM Modi himself
Defence Secretary of India says, "It is desirable that such discussions be avoided by the PMO as it undermines our negotiating position seriously." It cannot be written stronger than this
We've been saying that there should be an inquiry through JPC. Now Ministry itself has said, "we may advise PMO that any Officers who are not part of Indian Negotiating Team may refrain from having parallel parlays"
Disclaimer: NDTV has been sued for 10,000 crores by Anil Ambani's Reliance Group for its coverage of the Rafale deal