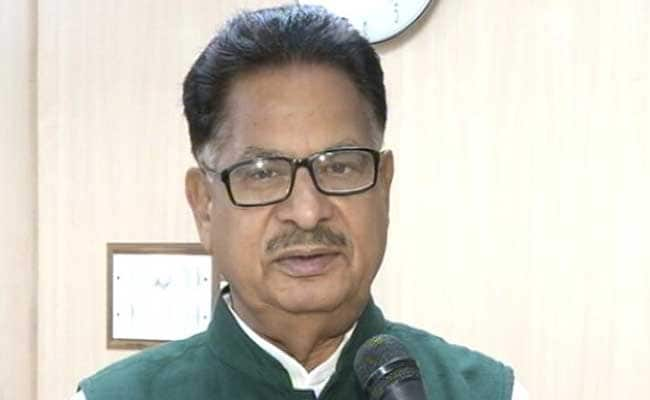 New Delhi:
Congress national spokesperson PL Punia on Tuesday urged Chief Minister Yogi Adityanath-led Uttar Pradesh government to allow the Congress party to ferry migrant workers stranded on Delhi-UP border to their homes in the state.
"The working of the UP government is very strange. Priyanka Gandhi offered to run 1,000 buses to ferry migrant workers from Ghazipur and Noida to their homes. However, they are asking us to handover the buses to them in Lucknow," Mr Punia told ANI.
He said that the buses are in Ghaziabad and driving them to Lucknow and back will not be economical.
"We want to ferry these migrant workers ourselves. They should give permission to Congress workers to arrange for these migrant workers' return to their homes. They think we want to score political points by doing this," Mr Punia said.
"Priyanka Gandhi has clearly said that there is no politics involved in this. We only want to help the migrant workers who are resorting to walking hundreds of kms to reach their homes amid the lockdown," he added.
Mr Punia also stressed that there is a need to open economic activities in the country and maintain social distancing at all times to prevent the spread of coronavirus.
This comes after the Uttar Pradesh government accepted the request of Congress leader Priyanka Gandhi Vadra to allow 1,000 buses arranged by the Congress party to take migrant labourers to their homes in the state from Delhi-UP border.
Migrant workers are stranded across the country amid the ongoing coronavirus-induced lockdown. Buses and trains are being arranged by the States and Central governments to ferry them back to their home states.
World
Coronavirus has spread to 188 countries. The total confirmed cases worldwide are 58,09,359 and 3,60,303 have died; 30,32,910 are active cases and 24,16,146 have recovered as on May 29, 2020 at 9:06 am.
India
In India, there are 1,65,799 confirmed cases including 4,706 deaths. The number of active cases is 89,987 and 71,106 have recovered as on May 29, 2020 at 8:00 am.
State & District Details
State
Cases
Active
Recovered
Deaths

59546 2598

38948 1815

18616 698

1982 85

Sri Potti Sriramulu Nell*

168

3251 80

1067 11

2125 68

59 1

2533 115

1652 62

834 53

47

69 1

31

38 1

0

19372 827

8679 176

10548 639

145 12

1088 84

526 81

555 3

7

399 30

316 30

83

0

Jayashankar Bhupalapally

9

2256 158

844 93

1345 61

67 4

1660 67

766

887 154

7

7453 192

3082 61

4050 123

321 8

15562 367

6599

8003 454

960 22

8067 364

3070

4817 360

180 7

1504 123

604 79

881 43

19 1

7170 179

2758

4215 224

197 15

16281 1024

8470 780

7495 231

316 13

856 75

748 58

104 17

4

1

1

0

0

3296 235

2070 107

1211 128

15

4536 344

2573 248

1668 90

295 6

North And Middle Andaman

1

33

0

33

0

51 5

37 3

14 2

0

3 1

2 1

1

0

18 14

18 14

0

0

2

2

0

0

469 21

253

212 27

4

242 12

75 10

167 2

0

73 20

30 20

43

0

2036 115

1150 109

859 5

27 1

276 3

201 3

70

5

Shahid Bhagat Singh Nagar (Nawanshahr)

95

2158 19

172

1946 28

40

500 31

417 31

79

4

55 11

50 10

5 1

0

288 9

95 7

189 2

4

0

0

0

0

21 1

8 1

12

1

1

0

1

0

0

0

0

0