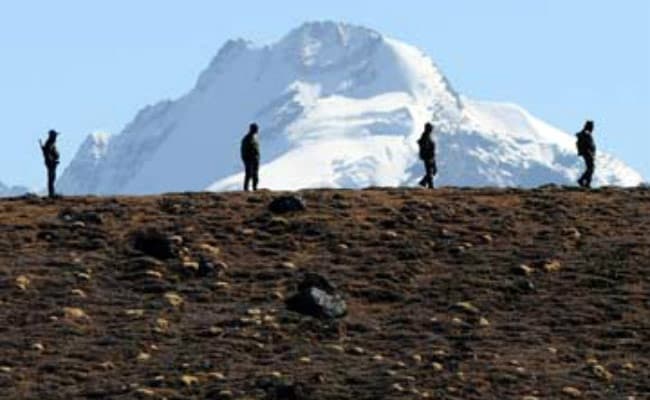 Beijing:
China today said the Doklam standoff posed a "major test" for bilateral ties with India and lessons should be learnt from it to avoid a similar situation of its kind in future. The comment came ahead of the 20th round of India-China border talks which are expected to be held this week in New Delhi between National Security Advisor (NSA) Ajit Doval and China's State Councillor Yang Jiechi, who are designated Special Representatives.
Though the talks are scheduled for December 22, an official announcement has not been made yet from both sides.
The two sides attach significance to this event as it would be the first round of talks since the 73-day-long standoff in Doklam ended on August 28.
"This Special Representative meeting is not only a high- level channel for the border issue discussion but also the platform for strategic communication," Chinese Foreign Ministry spokesperson Hua Chunying told reporters today.
This also allows the two sides to exchange views on the international and regional issues of major concern, she said.
"In 2017, China-India relations have maintained a good momentum generally but the Doklam incident posed a major test for the two countries. We should learn lessons from this incident to avoid any further conflict of this kind in the future," Hua said. "We should follow our historical conventions on the border to uphold the tranquillity and peace in the border region..."
Hua said the Doklam issue also figured in the recent visit of Foreign Minister Wang Yi to New Delhi to take part in the foreign ministers' meeting of Russia, India and China. Wang held talks with External Affairs Minister Sushma Swaraj and President Ram Nath Kovind. Wang in his meeting with Ms Swaraj also touched the Doklam issue, Hua said.
Officials say Wang's visit, the first by a top Chinese official after the Doklam standoff and the starting of the second term of Chinese President Xi Jinping in October, facilitated a more candid and frank talks between the two countries to tide over most contentious issues.
In June, Chinese soldiers who began constructing a new road were stopped by Indian troops who crossed over the border at Sikkim. The new road would give Beijing access to a thin corridor that connects India to its northeastern states.
In August, both sides agreed to withdraw their soldiers from the face-off site at Doklam.