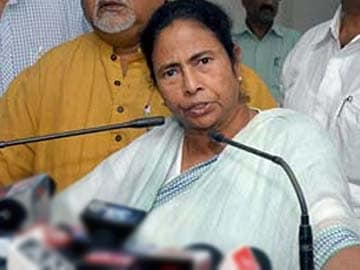 Kolkata:
Alleging that West Bengal Chief Minister Mamata Banerjee's opposition to the Teesta water sharing treaty with Bangladesh has helped anti-India communal forces in that country, Left Front chairman Biman Bose said today its repercussions can be felt in Bengal and India.
"The Teesta water sharing treaty and the Enclaves issue could have been settled during the Prime Minister's visit. Due to Mamata Banerjee's opposition, both issues were stalled. Under whose instructions did she oppose those treaties so that it helps communal forces in Bangladesh to corner the India-friendly Sheikh Hasina government?" Bose said while addressing a massive rally here.
"As communal forces are rising in Bangladesh so are the fundamentalist forces in India. Why did she oppose the Teesta treaty at the last moment when she too was to accompany the PM to Bangladesh?
There are forces which are trying to create communal tensions in both India and Bengal," he said.
In 2011, Banerjee, then an ally of the Congress-led UPA, backed out from Prime Minister Manmohan Singh's Bangladesh visit, opposing the Teesta water sharing treaty between India and Bangladesh, following which it was shelved.