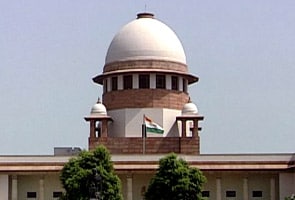 New Delhi:
The Law ministry has proposed to change the current system of appointing judges for what it calls more "participatory process where both the Executive and the Judiciary contribute" effectively.
This is being seen as a significant move given the government's troubles with the judiciary over the 2G issue.
A strongly worded cabinet note, that is expected to be taken up on Thursday (April 18), says the present system has been questioned at "several fora including the Law Commission."
The note says, "the present system including initiation has remained with the judiciary. It is felt that judges cannot be their own appointees which isn't the case in countries with a substantially similar legal and political framework.
The ministry has proposed the setting up of a Judicial Appointments Commission, on the lines of what's followed in United Kingdom, to replace the existing the current "collegium" system to appoint judges to higher judiciary. A collegium is headed by the Chief Justice of India and comprises of five senior judges. It considers the elevation of Chief Justices and High Court Judges to the Supreme Court and the elevation of High Court Judges as Chief Justices.
The proposed Judicial Appointments Committee (JAC) will be presided over by the Chief Justice of India. Other members in the JAC will include - two sitting Supreme Court Judges, two eminent jurists appointed by the President of India, the Union Law Minister and Secretary - Department of Law and Justice.
The cabinet note says the inclusion of the Leader of the Opposition on the JAC can also be considered. Opinions of Chief Ministers, Governors and Chief Justices of High Courts will be taken the appointing judges to High Courts will be taken to appoint high Court judges.
The cabinet note points out that the present system creates a situation where 30 per cent posts of judges are always vacant.