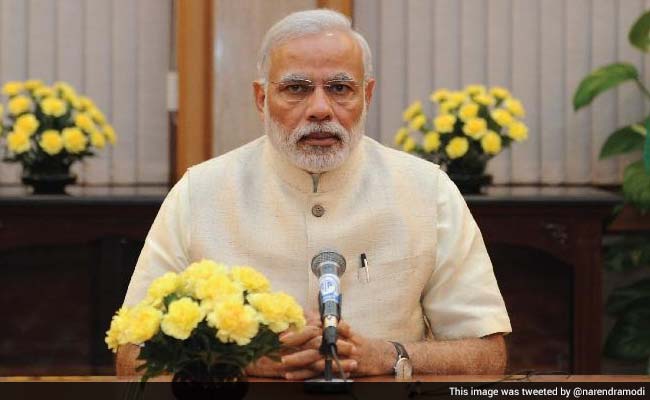 New Delhi:
In his address to the nation on his monthly radio programme 'Mann ki Baat' on Sunday, Prime Minister Narendra Modi said his government will allow the land ordinance to lapse due to the opposition it faced, but no one should be allowed to mislead the farmers.
'Tomorrow the land bill will lapse and I have agreed to it. Due to the problems the ordinance also has been affected," the Prime Minister said. "The government will not promulgate land ordinance, but will include 13 points to reform the land acquisition law to benefit farmers." (Read also:
Will Make Agitation National, Says Hardik Patel, Face of Patel Quota Stir
)
These 13 points, "which were meant to provide direct financial benefit to the farmers, are being brought under the rules effective from today so that the farmers do not face financial losses," PM Modi said, inviting suggestions for further improvement.
Taking a dig at the opposition Congress, which has been fighting the land bill tooth and nail, PM Modi said "rumors" have been spread about Land Acquisition Bill which has scared the farmers. "We do not want that... The government is open to any suggestion in the interest of farmers."
He also underscored the importance the farmers' voice holds for the government. " I assure that 'Jai Jawan Jai Kisan' is not only a slogan, but a mantra that we will follow," he said.
Sources had told NDTV that the government had distanced itself from the land bill in view of the coming Bihar elections. The feedback to the government from its ideological mentor, the Rashtriya Swayamsevak Sangh, and its affiliates was that the growing perception that the bill was anti-farmer had taken hold and that it could prove a liability to the BJP in the coming elections.
The Prime Minister timed his land ordinance move on a day Bihar Chief Minister Nitish Kumar, RJD leader Lalu Prasad and Congress chief Sonia Gandhi came on one platform to address a 'Swabhiman Rally' in Patna.
The government could not pass the land bill during the Monsoon Session of Parliament that ended on August 13.
On Friday, the government issued a statutory order to continue benefits for farmers under the 2013 Land Acquisition Act. It includes 13 Central Acts like National Highway and Railways Acts to extend benefits to those farmers whose land is acquired under the Act, said sources. It was meant to do away with the need to issue the ordinance for a record fourth time.