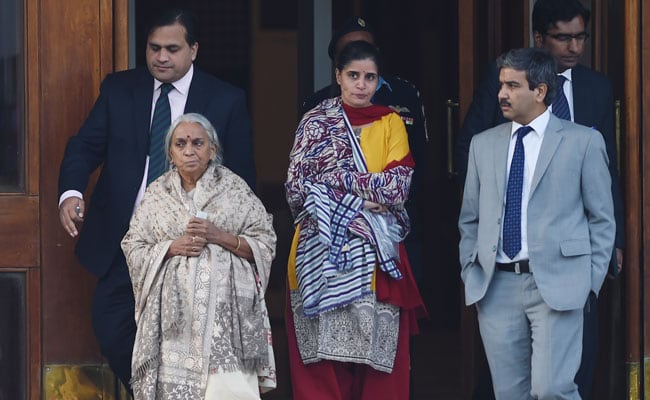 Islamabad/ New Delhi:
Kulbhushan Jadhav, the Indian sentenced to death in Pakistan, met his wife and mother today, more than a year after he was arrested by the Pakistani army and accused of spying. India has rejected Pakistan's claim that since the Indian Deputy High Commissioner is accompanying the family, it constitutes "consular access". Kulbhushan Jadhav's family landed in Islamabad via Dubai around noon. Mr Jadhav's mother Avanti Jadhav and wife Chetankul Jadhav was accompanied in the meeting by Indian Deputy High Commissioner JP Singh. This was Mr Jadhav's first meeting with his family after his arrest by the Pakistani army in March last year. Islamabad sat on the family's request for months. The meeting lasted for 40 minutes.
Here are the LIVE updates of the meeting between Kulbhushan Jadhav and his family:
Friends, Neighbours Relieved To See Kulbhushan Jadhav 'Looking Fine'
Friends, neighbours and well-wishers of Indian national Kulbhushan Jadhav, on death row in Pakistan for alleged spying, said they were relieved to see him "looking fit and fine" during his interaction with his family in Islamabad on Monday, news agency IANS reported.
Friends and neighbours of Mr Jadhav's home in Andheri east, also said that their 21-month-long campaign to secure his release and return home would continue with renewed vigour.
"We are happy to learn he is mentally sound and in good physical health. Jadhav's wife and mother greeted the people of Pakistan with a 'namaste', this was very good courtesy displayed by them," a friend Tulsidas Pawar told mediapersons.
"We have decided to continue the campaign for his release, and until he is brought back to India it will continue. We are fully with the Jadhav family in their hour of crisis," said a neighbour Sachin Kale.