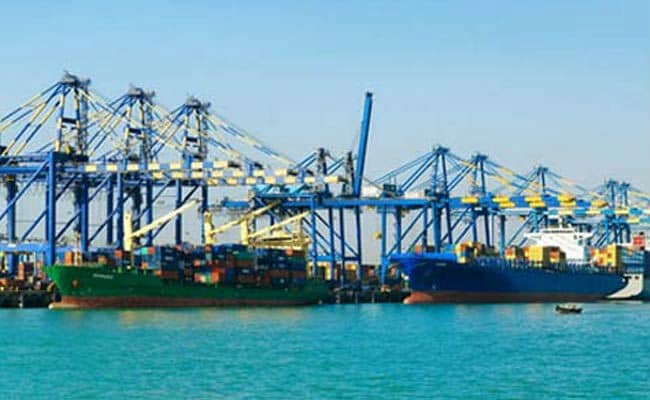 Kolkata:
On his three day visit to India, Nepal's prime minister KP Sharma Oli should be delighted to hear Kolkata Port Trust or KoPT is stepping up efforts to make the passage of cargo to his land-locked country more smooth, more transparent and more competitive.
A special cell has been set up that Nepal's importers can call any time for help. A nodal officer was also appointed a month ago to deal only with Nepal-bound cargo.
KoPT's special focus comes after Vishakhapatnam port started drawing ships with cargo for Nepal, though that port is nearly 1500 km from Birgunj, the entry point to Nepal. Kolkata-Birgunj is 750-odd km.
KoPT is trying to stem the tide. And the driving motive is not just economic.
"Whatever the forum, we have always been told to give highest priority to Nepal cargo, not just for economic purposes but for strategic purposes also," Mr Vineet Kurmar, chairman KoPT told a press meet on Thursday.
The strategic purpose - Nepal is a buffer state between India and China, China is making giant inroads into that country as its biggest infrastructure builder and Nepal's ties with India in the last couple of years have been strained, to say the least. Hurdles in cargo movement should not become an issue.
"There is no advisory as such but there is always a concern for the Nepal traffic within the government and with the Kolkata Port," the chairman said. He said Nepal bound cargo was increasing at the Kolkata ports but Vishakhapatnam was also drawing Nepalese business though Kolkata was much closer.
Nepal started using the Vishakhapatnam port because it is a sea port which enables bigger ships with more cargo to dock than at the riverine ports of Bengal.
Also, Chinese ports and Vishakhapatnam reportedly have struck deals for lower sea freight rates which make its rates competitive even though the cargo has to be ferried over a long distance overland.
KoPT handled about 8 lakh containers last financial year. Of that, 75,000 containers are Nepal bound. Vishakapatnam has in the last year got 1000 containers.
"Our business with Nepal has continued to grow," Mr Vineet Kumar said. Vishakhapatnam has got additional business.