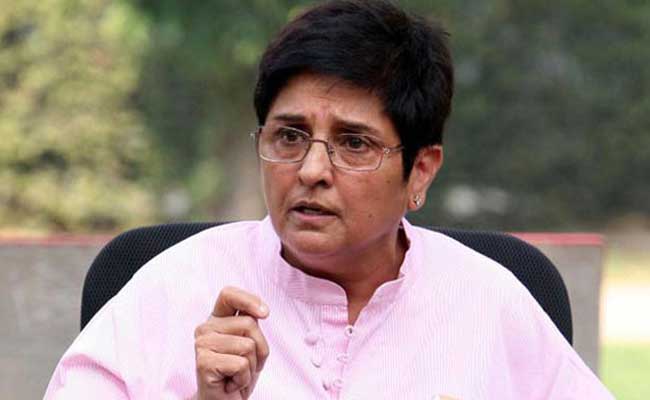 Puducherry:
Puducherry Lieutenant Governor Kiran Bedi, who is often at loggerheads with the local government, surprised Chief Minister Narayanasamy today, as she cycled down to his house and wished him on the eve of his 71st birthday.
Ms Bedi usually cycles around the town and meets the residents. She suddenly dropped by at Chief Minister Narayansamy's house in the morning to greet him.
Mr Narayanasamy declined to give a reaction to Ms Bedi's gesture at a press-conference held later at the committee hall in the assembly. He just smiled after a reported asked the question.
Ms Bedi also met Speaker V Vaithilingam at his house, situated a few blocks away from Mr Narayanasamy's house.
She later wrote on the micro-blogging website Twitter that the visit was to express gratitude to all officials and lawmakers on the day of her completing two years of service in the union territory.
Last year, Mr Bedi had hosted a dinner at Raj Nivas for all legislators and officials. The entire council of ministers along with the Chief Minister boycotted it in protest of her "sustained non-cooperative stand" and "blocking" vital decisions of the government.
Ms Bedi has been at loggerheads with the government over a host of issues including medical admissions, civic problems and induction of three nominated lawmakers, ever since she assumed office in 2016.