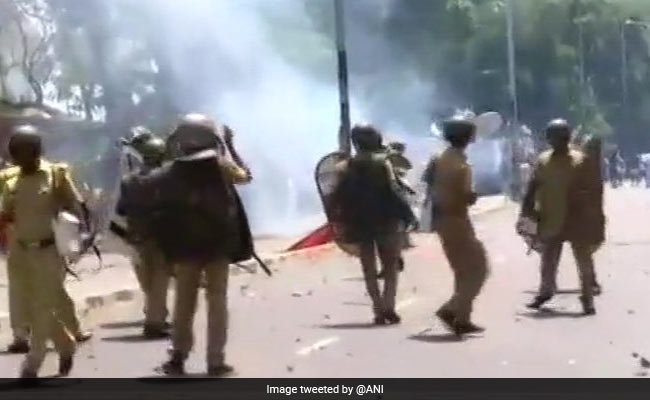 Highlights
Youth Congress workers, Kerala police clash in Thiruvananthapuram
Cops lathi charge, fire tear gas shells to disperse mob near secretariat
Shuhaib Killing: Youth Congress demands CBI probe, Kerala CM says no
Thiruvananthapuram:
Youth Congress workers clashed with police in the capital of Kerala, Thiruvananthapuram. Police had to fire tear gas shells and lathi charge outside the secretariat on Monday; just hours after state chief minister Pinarayi Vijayan refused a CBI probe into the political murder of Youth Congress activist Shuhaib, in Kannur on Feb 12.
For more than an hour, around a hundred Youth Congress workers protested, demanding a CBI probe into the murder of Shuhaib. Protesters threw stones and bottles at police who fired several rounds of tear gas shells to control the mob while two Youth Congress leaders who were on a hungerstrike, outside the secretariat, had to be rushed to the hospital.
The Assembly, too, saw unruly scenes after Congress demanded a CBI probe but Chief Minister Pinarayi Vijayan, claimed that the state police was doing an impartial investigation. Six people have been arrested for the murder of Shuhaib, several of whom are CPM activists.
The Assembly was adjourned briefly as Congress lawmakers raised slogans, demanding a discussion on the killing of Shuhaib.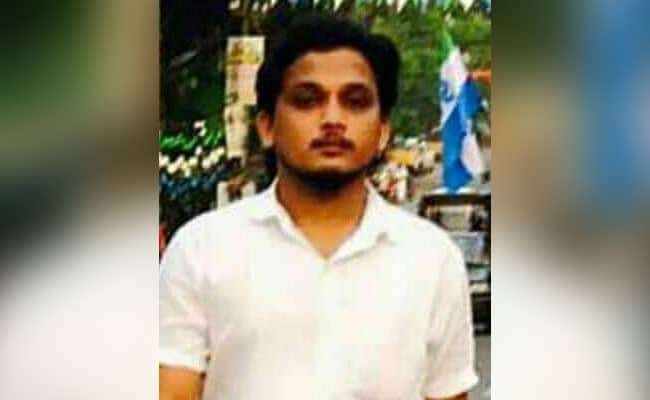 30-year-old Youth Congress leader, Shuhaib was killed in Kerala's politically volatile Kannur district. Police claimed, a group of men allegedly first threw a country-made bomb, and then attacked the man with sharp weapons. Two other Youth Congress workers were also injured in the violence.
In Kerala, politics has been dominated by the Left and the Congress, with coalitions led by the two ruling the state by turns. The BJP and RSS are attempting to build their cadre in the state, with the BJP hoping to change its status of a marginal player by the 2019 general elections.