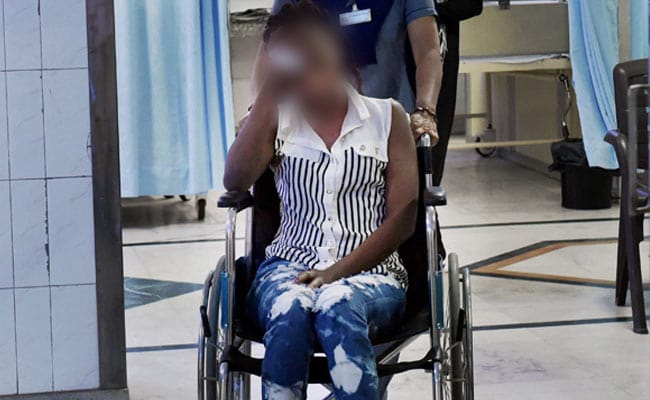 Noida:
A Kenyan woman who had alleged that she had been pulled out of a cab and assaulted in Greater Noida had lied, the police claimed today. The charges had added to the outrage after at least two more attacks on African nationals in Noida since Monday, just an hour's drive from Delhi.
The woman had said was on her way to college when her cab was stopped by men who thrashed her and ran away. She also went to the hospital later.
But at a news conference today, Noida Senior Superintendent of Police Dharmendra Yadav said the Kenyan woman was not assaulted and the report lodged was false. Police officials produced Pintu, driver of the cab in which the woman was travelling in, to corroborate their claims.
The cab driver said that he had dropped the woman at sector Omicron in Greater Noida and had witnessed no such attack.
Police also said that there were no injury marks to support the woman's version either.
A police van stood just a few meters from the location of the alleged assault, yet no one saw any attack taking place, Mr Yadav said.
The woman had called a police chowki in-charge whose number she had taken earlier in the morning and complained about the assault, the police officer said.
He added that when the police personnel reached Ivory hospital, they were told that doctors were not treating her. The woman was then taken to the Kailash Hospital from where too she was soon discharged, Mr Yadav said. The police officer claimed that the woman may have been slapped by Nigerian friends and not local men.
An official of the Kenyan Embassy too said the woman was "under tension due to family problems" and had fabricated the account.
African Students Welfare Association president Charles said, "The Kenyan national had given a false statement. It has been proved. The police has been providing security to us".
The incident came after the brutal attacks on Nigerians at the Ansal Plaza mall in Greater Noida and at Pari Chowk nearby that drew widespread condemnation.
(This story has not been edited by NDTV staff and is auto-generated from a syndicated feed.)