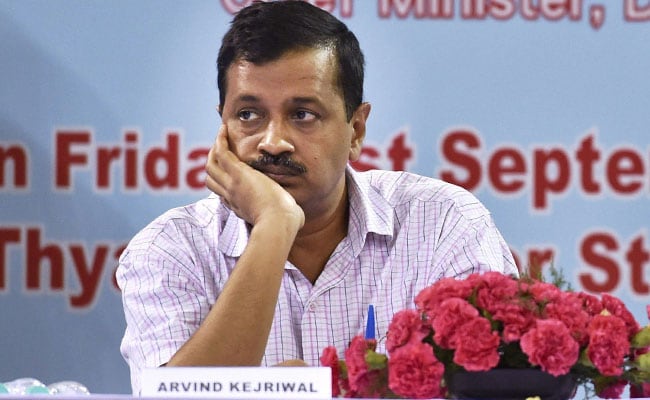 Highlights
Proposed TV ad featuring Chief Minister Arvind Kejriwal is stuck
Officers in a fix over a reference in advert to "seen and unseen forces"
AAP government completes three years in office on February 14
New Delhi:
A proposed TV advertisement featuring Delhi Chief Minister Arvind Kejriwal to mark three years of the AAP government is stuck, with officers in a fix over a reference in it to "seen and unseen forces".
In the video advertisement, the chief minister talks about works done by the AAP government in health, education and other sectors in the last three years and the hurdles it has faced since coming to power.
The AAP government completes three years in office on February 14.
Mr Kejriwal, in video which has been pending for clearance, says, "When you walk on the path of truth and honesty, all seen and unseen forces of the universe help you."
Sources said that the chief minister held a high-level meeting with Chief Secretary Anshu Prakash and other senior IAS officers and enquired about the status of the proposed advertisement which was to be aired from today.
Sources said that the heads of various departments have denied certification to the the particular line in the advertisement, citing the Supreme Court guidelines as they were "unclear about which department would clear it".
As per the guidelines of the Supreme Court, all facts should be checked and cleared by the respective departments mentioned in the advertisement before being published or aired, officials said.
In today's meeting, the chief minister expressed displeasure over the attitude of officers in clearing the advertisement, sources said.