Highlights
7 accused produced in court; one, a minor, has moved for bail
Case listed for Apr 28 next, judge asks accused to be given chargesheet
Accused demand CBI probe, say lie detector test will prove innocence
Jammu:
Seven men accused of involvement in the rape and murder of an 8-year-old girl in Jammu and Kashmir's Kathua appeared in a court on Monday for the first hearing in a case that has sparked nationwide outrage. Pleading not guilty, they
asked the judge for a lie detector test
. The eighth accused, a juvenile, has moved a bail application before the chief judicial magistrate.
The accused were presented before the courtroom packed with lawyers and policemen. District and Sessions Judge Sanjay Gupta asked the state Crime Branch to give them copies of the chargesheet and fixed April 28 as the next date of hearing. The bail appeal of the eighth accused will be taken up on April 26.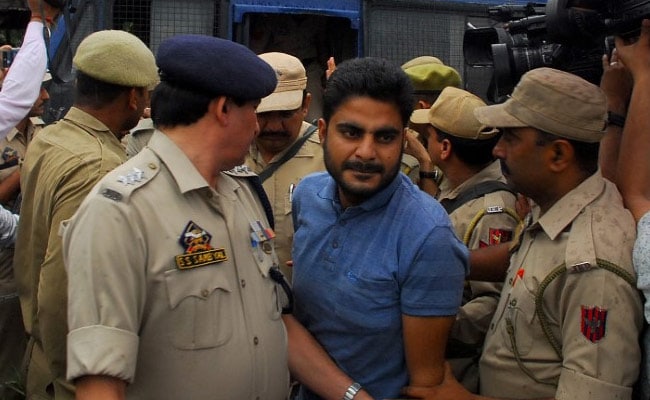 The girl, from a nomadic community that roams the forests of the state, was drugged, held captive in a temple raped and tortured for a week before being strangled and battered to death with a stone in January, the police have said.
Public anger at the crime
has led to protests in cities across India
over the past few days, with outrage fuelled by support for the accused initially shown by state government ministers from the BJP.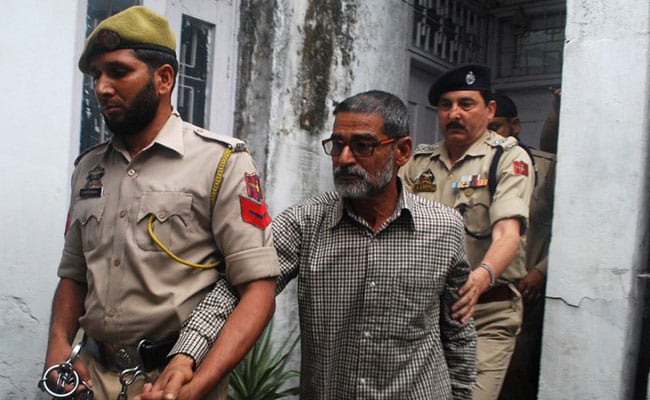 As the trial began inside the court, main accused Sanji Ram's daughter Madhu Sharma protested outside, demanding a CBI probe.
"We just want CBI inquiry, then only we will accept it. Just CBI inquiry and nothing else. Then let them hang anybody who is found guilty," said Ms Sharma.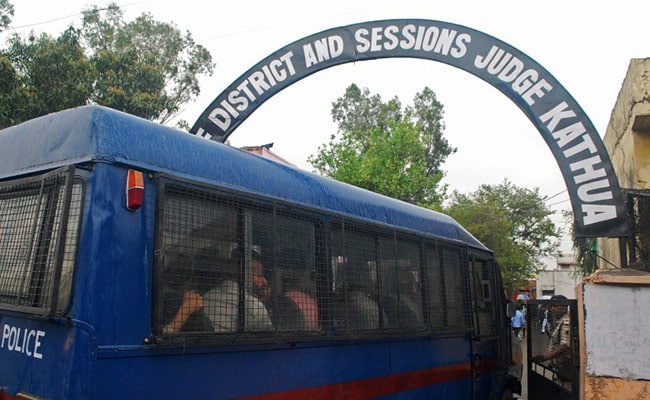 Sanji Ram, who allegedly planned the rape and murder in his temple in the village in Kathua, about 90 km from Jammu, told the judge that they wanted a narco analysis test to prove their innocence. In
a narco analysis test
, subjects are sedated with chemicals that inhibit them from lying. The procedure does not have any legal sanctity as evidence until a court gives permission to conduct these tests. The test only helps as corroborative and not as primary evidence, say legal experts.
"I was beaten and forced into making a confession by the crime branch. We want a narco test and a CBI inquiry," said Deepak Khajuria, one of the special police officers, accused in the case.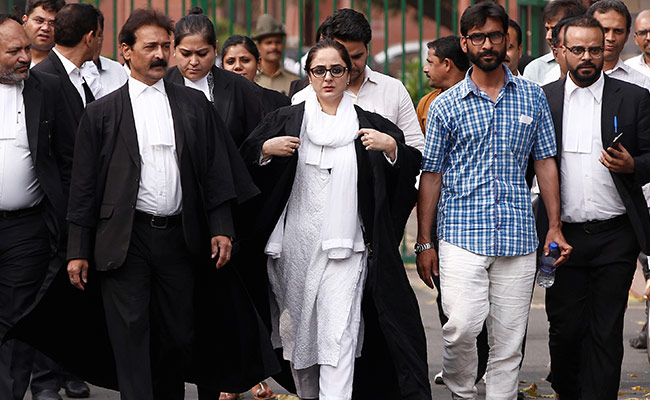 The police have also registered a case against eight lawyers for obstructing the Crime Branch from filing the chargesheet last week.
Meanwhile, in Delhi,
the Supreme Court
heard a petition from the lawyer representing the victim's family to have the trial held elsewhere due to
fears for her safety
. The top court also
ordered security for the victim's family
after her father said he too feared for their safety.
(With inputs from PTI and Reuters)