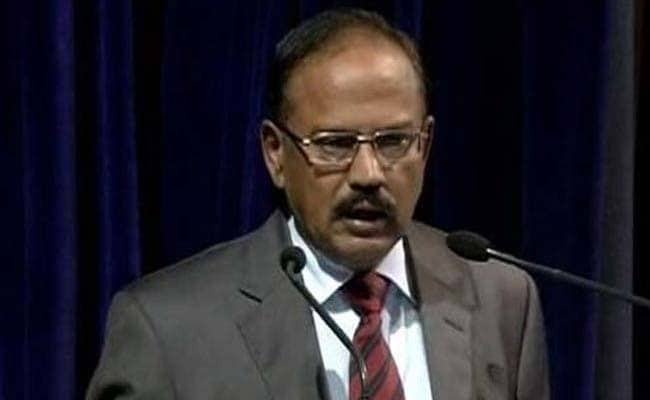 New Delhi:
Union Home Minister Rajnath Singh's peace initiative in Kashmir may not extend beyond Ramzan, which is expected to end with Eid tomorrow. National Security Advisor Ajit Doval indicated that offer was only for Eid. The ceasefire has triggered a spurt in terror activities and senior officers say they will present the facts before Mr Singh, who would chair the meeting on Amarnath Yatra in Delhi today.
"We wanted to give respite to the common man in the Valley during Ramzan, so they can observe the holy month peacefully. And during Ramzan we stuck to our stance. The people there are happy and the purpose is served," Mr Doval told NDTV.
The data collected by the home ministry indicates that terror-related incidents in the Kashmir valley increased by more than 100 per cent during Ramzan.
Before the ceasefire was announced -- April 19 to May 16 -- only 25 terror-related cases were reported. But after the announcement, as many as 66 cases were reported between May 17 and June 13.
"We had suspended cordon and search operations till Eid. Why should the government announce anything now, so after Eid "ceasefire" would just lapse," a senior intelligence officer explained to NDTV. The officer also said they will provide a detailed presentation before the minister. "Facts are sacrosanct. Assessments can vary, so he can judge by himself," he added.
A senior bureaucrat, however, reminded extending the ceasefire is a "political call" that has to be taken by the government.
During Ramzan, as many as 62 terror-related incidents were reported, which were initiated by terrorists, only six were initiated by security forces; 22 cases of grenade attacks were reported and 23 cases of indiscriminate firing by terrorists were reported.
Even attacks on civilians grew in number. Seven cases of attacks on civilians were reported during the 28 days of Ramzan. In the 28 days before the ceasefire, the figure was only six.
Besides, crimes under every head -- killings, bank robberies and weapon snatching - also saw a spike during Ramzan.