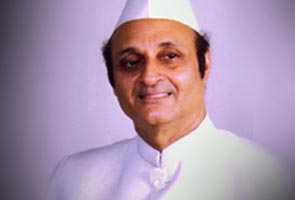 New Delhi:
Apparently wary of being seen as pro-China, senior Congress leader Karan Singh on Wednesday refused to accept the China-India Friendship Award conferred by Chinese Premier Wen Jiabao on nine personalities from various fields.
Karan Singh, a Rajya Sabha member and President of Indian Council of Cultural Relations (ICCR), did not turn up for the award function where Wen honoured nine prominent persons including CPM leader Sitaram Yechury for fostering Sino-India ties.
Sources said that Singh turned down the award as he felt that a Parliamentarian should not accept such decorations as he runs the risk of being seen as favouring one particular country.
Significantly, the refusal by 79-year-old leader from Jammu and Kashmir comes at a time when India is peeved at issuance of stapled visas by China to people from the state which amounts to questioning the state's integration with India.
Besides Yechury, Professor Tan Chung, G Viswanathan, G Banerjee, M Mohanty, S Chakrabarty, Bhaskaran, Sherdill and Pallavi Aiyar were the other awardees.
A Padma Vibhushan awardee, Karan Singh is also Chairman of the AICC Foreign Affairs Department.