Highlights
Kapil Sibal is Congress leader, represented Muslim body
Argued that state should not interfere in religious matters
Supreme Court verdict "protects personal laws", says Mr Sibal
New Delhi:
After the Supreme Court
ruled that triple talaq is illegal
, Congress leader and lawyer Kapil Sibal, who represented an organisation that opposed the ban, said the verdict is welcome and not a setback.
"We hail the judgment, it protects personal laws and at the same time deprecates the practice of triple
talaq
," Mr Sibal told reporters. Another senior Congress leader and lawyer, Salman Khurshid, assisted the five judges who tested the constitutional validity of triple
talaq
; his observations indicated that he believes the practice is not in keeping with Islam.
Three of five judges today said that the Islamic practice of uttering "
talaq
" (divorce) three times to render an instant divorce is not constitutional, ruling in favour of Muslim women who argued that it violates their right to equality.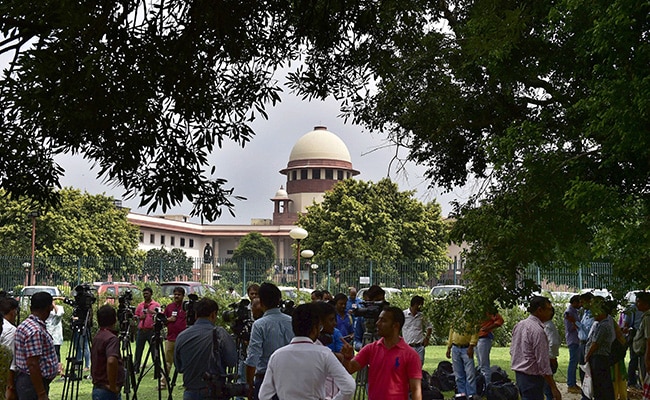 The ban had been opposed by the All India Muslim Personal Law Board (AIMPLB), a non-governmental body which oversees the application of Muslim personal law, which says the state has no right to interfere in religious matters. Their lawyer Mr Sibal had argued that instant
talaq
may be a sin, but that "setting the validity of customs and practices of a community is a slippery slope".
Prime Minister Narendra Modi's government took a strong stand in court and publicly, seeking for triple
talaq
to be abolished. The PM tweeted his support of the "historic decision".
The PM's party, the BJP, is in favour of a uniform civil code which would end the current practice of religious institutions governing matters of personal law like marriage, divorce and the inheritance of property through civil codes designed to protect the independence of different faiths.
Three of the five judges today said that triple
talaq
is "arbitrary" and "not part of Islam".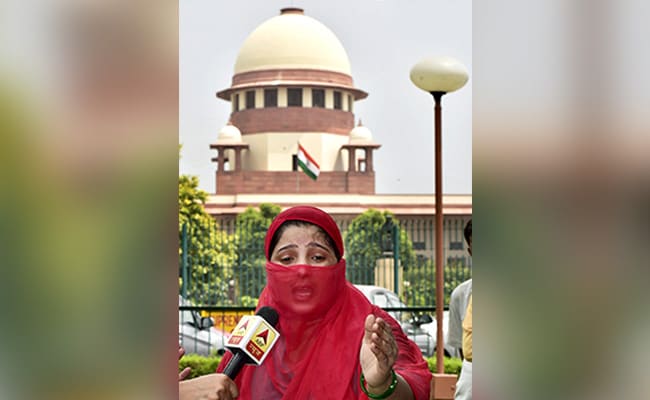 "Justice (Rohinton Fali) Nariman says it (practice of triple talaq) is bad and can be tested as legislation while Justice Kurian (Joseph) says it cannot be tested as legislation but it is bad as practice," Mr Sibal said.
Supporters of the verdict said that it places fundamental rights above all others.
But organisations like the AIMPLB, which was represented by Mr Sibal, say that the ruling administration is working to diminish Islamic influence in society. Other critics, like Muslim leader Asaduddin Owaisi, accuse the PM of trying to appease Muslim women for electoral gains.
The AIMPLB lawyer Kapil Sibal also says personal laws cannot be touched in future and it has upheld their validity for all religions including tribals.
Mr Sibal's party, the Congress, praised the verdict as "a progressive, secular judgment for equal rights of Muslim women in India," triggering allegations of hypocrisy - in a 1985 landmark judgment, the Supreme Court granted divorcee, Shah Bano, alimony for life. But following protests from Muslim leaders and others that the court was being intrusive and against Muslim law, the Congress government of Rajiv Gandhi
passed a law
that set aside the court verdict.