Highlights
Rescue workers race to look for survivors a day after Kanpur train crash
Ten of the derailed coaches removed from track, more bodies found today
143 dead, number could rise in worst train accident in recent times
Kanpur:
Rescue workers have given up on finding survivors in the wreckage of the Indore-Patna Express, which went off the tracks near Kanpur before daybreak on Sunday, killing 143 passengers in their sleep.
After an overnight effort by personnel of the army, police and the National Disaster Management Force it was clear on Monday afternoon that it would take a miracle to find anyone alive in the crushed coaches of the Indore-Patna Express.
Fourteen coaches were thrown off track at Pukhrayan, a town around 60 km from Kanpur, when the train was midway in its 27-hour journey between Indore and Patna.
Passengers were jolted out of their sleep by a loud bang, following by violent rattling as the coaches leapt from the tracks and smashed up against each other.
One of the coaches was flattened and trapped under another coach.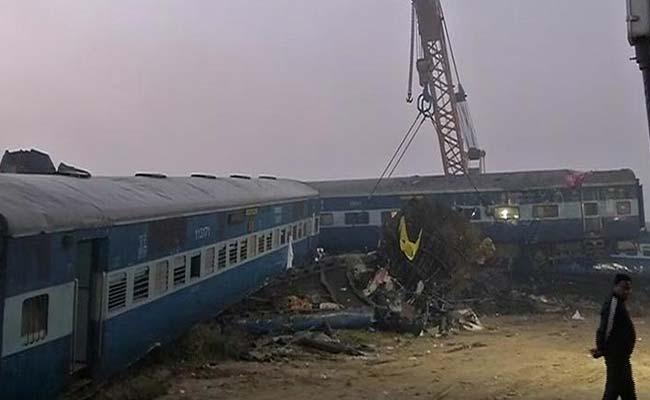 Despite grim warnings of more bodies trapped inside, relatives like Ramanand Tiwari haven't lost hope. "I am looking for my brother," said Ramanand Tiwari. His brother Rajmani was in one of the front coaches that suffered the maximum damage, but Mr Tiwari said: "Who knows? He may have changed his seat...We have searched everywhere..."
A picture of growing despair, Nirmal Verma said he had found only dead relatives so far and didn't expect his mother to survive. "Whoever I have found has died...my brother, my older sister-in-law, daughter..." he sobbed. He was meant to travel with his family to a wedding but couldn't get leave from work and was supposed to join them later.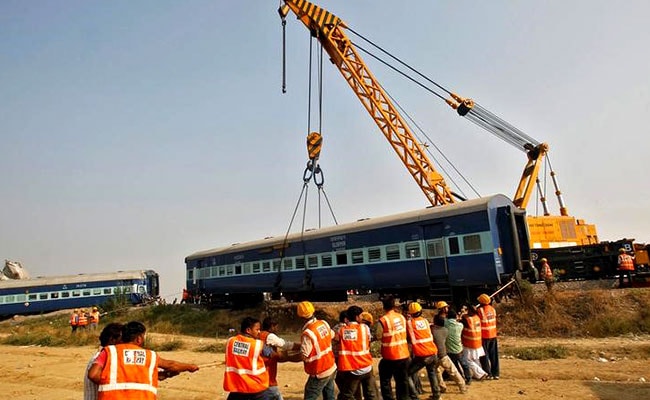 This is the worst accident in recent times for the Indian railways, the world's fourth largest train network. In 2010, a passenger train crashed into a freight train in Bengal, killing 146. Prime Minister Narendra Modi tweeted that he was "anguished beyond words".
While the cause of the accident is being investigated, officials say a fault in the tracks could have caused the accident.