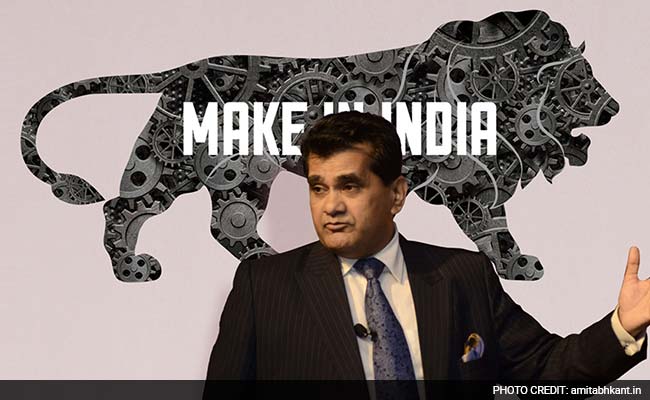 New Delhi:
Of the 1.25 billion people in India, only one per cent pay income tax, Amitabh Kant, the CEO government think tank NITI Ayog CEO said on Tuesday.
Mr Kant said the economy cannot afford to make 95 per cent transactions in cash if the economy has to be taken from USD 2 trillion to USD 10 trillion by the year 2030.
Addressing a workshop on cashless transaction organised by the National Disaster Response Force (NDRF), Mr Kant said there are more than a billion mobile phone subscribers in India and more than one billion Aadhaar biometrics have been created so far, according to an official release.
He said with an aim to push India among the top economies of the world, the government has enrolled nearly 26 crore people under the Pradhan Mantri Jan-Dhan Yojana (PMJDY) and more than 20 crore RuPay cards issued.
The time is here to make a transition to cashless transactions, he said.
Also addressing the event, Minister of State for Home Kiren Rijiju asked NDRF personnel to adopt cashless transactions and utilise their vast reach across all corners of the country to spread the message of digital payments.
Mr Rijiju said the Central Armed Police Forces (CAPFs) and state police forces personnel must take the lead as the nation is poised to join the leading economies of the world. Prime Minister Narendra Modi aims to take India from being the world's fifth largest economy at present to among the world's top three economies in the next ten years, he said.
In his speech, Director General of the NDRF R K Pachnanda asked the NDRF personnel to imbibe the principle, "Each One, Teach One" to spread the message across a wider cross section of people.