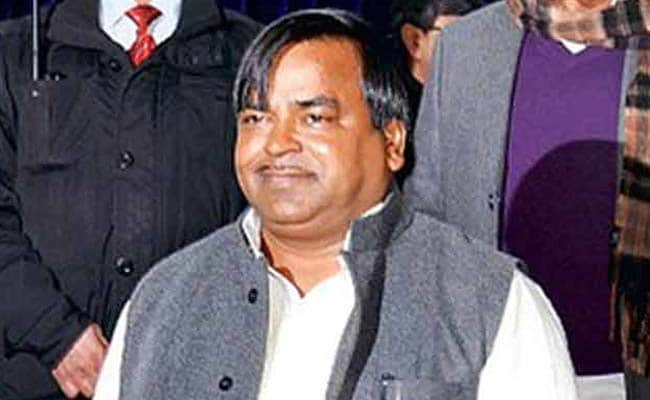 Highlights
Judge Om Prakash Mishra granted bail to rape-accused Gayatri Prajapati
Allahabad High Court questioned the 'haste' shown in granting bail
The bail, challenged by Yogi Adityanath government, has been put on hold
Lucknow:
A judge of a Lucknow court has been suspended by the Allahabad High Court which questioned the "haste" shown in granting bail to rape-accused Samajwadi Party leader and former Uttar Pradesh minister Gayatri Prajapati. The judge, Om Prakash Mishra, is set to retire tomorrow.
Gayatri Prajapati, accused of raping a woman and attempting to rape her minor daughter, was granted bail by special judge of POCSO court Om Prakash Mishra on Tuesday. The bail was challenged by the Yogi Adityanath government in the High Court.
Putting the bail on hold "until further orders" on Friday, Chief Justice Dilip B Bhosale said, "I may however observe that the manner in which the learned judge has shown the haste in releasing the accused on bail ignoring the nature of offence allegedly committed by the respondent accused and the fact that the crime came to be registered against these accused by virtue of the order of the Supreme Court dated 17/2/2017.I have my reservations about the bonafides/intention of the learned judge who is about to retire on 30/4/2017."
The High Court also said that Gayatri Prajapti tried to mislead the courts by concealing facts. The former minister, the government told the court, had stated in his bail application that he had no criminal case pending against him but there were six cases, in fact, that were still pending.
Gayatri Prajapati was arrested in state capital Lucknow last month after absconding for over two weeks; he went missing in the middle of campaigning for the UP assembly election after the Supreme Court ordered the state police to file a case against him on the allegation of a woman that the minister had, along with six other men, gang-raped her and attempted to rape her 16-year-old daughter in October.
The senior Samajwadi Party leader lost the assembly election from Amethi, the constituency he had won last time.