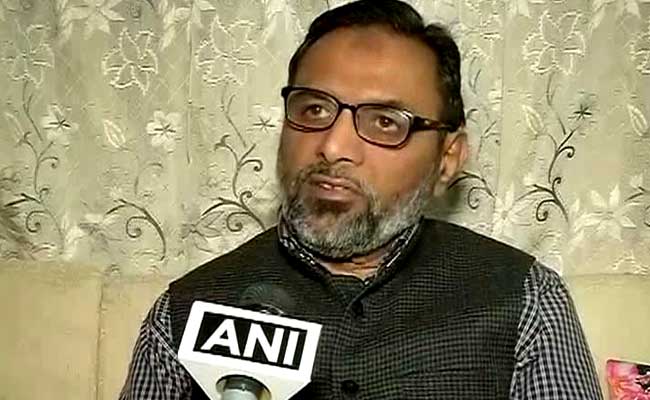 New Delhi:
Syed Qasim Illyas Rasool, father of JNU student Umar Khalid, on Friday lodged a complaint with Delhi Police claiming that he received a phone call "threatening to kill" his son if he doesn't leave the country.
Several police teams are looking out for Khalid in connection with the sedition case registered over the controversial event at JNU campus last week, which led to the arrest of JNU students' union president Kanhaiya Kumar.
Mr Rasool in his complaint claimed that he received the phone call around 5 pm when he was in office.
"The caller identified himself as Mumbai-based gangster Ravi Pujari, threatened Rasool that he would kill his son Umar if he doesn't leave the country," police said quoting the complaint lodged by Mr Rasool.
The call was internet-generated. We are looking into the matter. A First Information Report or FIR is yet to be registered, a police official said.
Umar's sister Maryam Fatimah told PTI that her younger sisters have received threats over the past few days on social media.
Umar's father also asked police to provide security to his family.