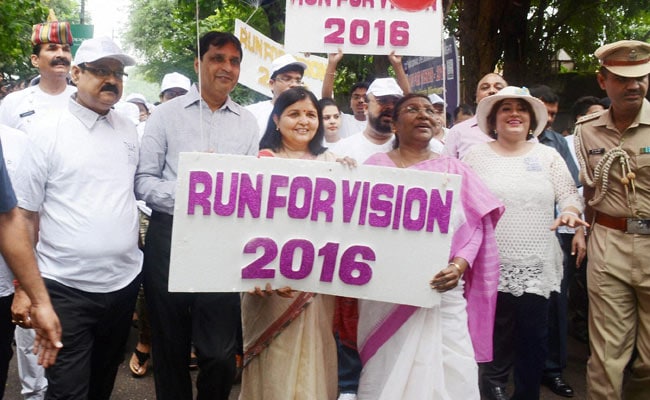 Ranchi:
Jharkhand Governor Draupadi Murmu today announced that she will donate her eyes at the Run of Vision programme organised by Kashyap Memorial Eye Hospital (KMEH), Ranchi.
Dr Bharti Kashyap, Medical Director of the KMEH, said: "We are obliged that governor madam announced to donate her eyes so that a blind person can see the world. We express our deep gratitude to the governor."
Speaking on the occasion, the governor said: "Of the 37 million people suffering from blindness in the world 10 million are from India. There is a need to create awareness by organising camps."
Other leaders who have announced to donate eyes to KMEH include Congress leader Jairam Ramesh, former Chief Minister and BJP leader Arjun Munda.
"We have been organising Run For Vision programme for the last 11 years to create awareness among people of the state to donate their eyes. According to reports, in our country every year 25,000 to 30,000 people suffer from blindness due to cornea related problems. Cornea cannot be purchased and can only be transplanted from one human being to another," Dr Kashyap further said.
Till now 426 people have donated eyes to KMEH out of which 366 have been transplanted successfully.