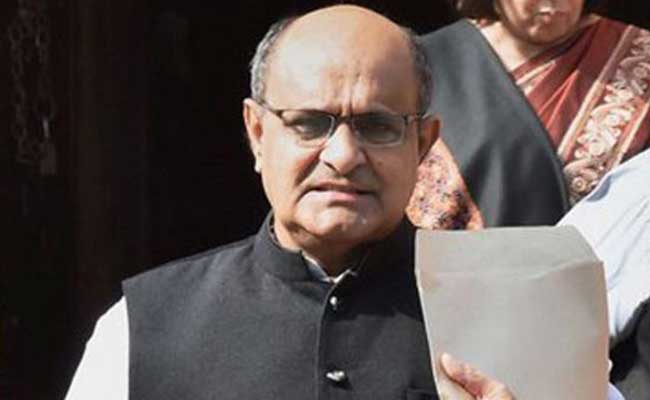 New Delhi:
Under fire from the opposition over the Muzaffarpur shelter home rape case, the Janta Dal (United) asserted today that Chief Minister Nitish Kumar would not resign and said it was ready for a Supreme Court-monitored probe into it.
Rejecting the demand for Mr Kumar's resignation, senior JDU leader KC Tyagi slammed opposition leaders including Congress president Rahul Gandhi for attending the RJD-organised protest at Jantar Mantar in the national capital.
It was a "friendship day" of parties seeking "political mileage" from the "unfortunate and shameful" incident in the state, he said.
"How can rape of young girls which has shamed us could be an issue for opposition parties to unite against the NDA government and the Nitish Kumar-led government in Bihar and demand his resignation. This politics over hapless victims in Bihar is the most unfortunate thing," Mr Tyagi said in a press conference here.
Mr Tyagi asserted that despite the opposition's demand, Mr Kumar would never step down as the chief minister of Bihar and challenged them to unseat him in the Assembly.
"Nitish is a sensitive person and felt ashamed over the incident which the opposition parties are trying to use to hit at his conscience so that he steps down. But, he will never step down, we will not let him do so," he said.
Mr Tyagi also alleged that the resignation demand was aimed at "helping" sand mining and bootlegging that have been effectively checked by the state government.
Mr Tyagi criticised Rahul Gandhi, saying his joining the RJD protest at Jantar Mantar was "unfortunate".
"I also condemn Sitaram Yechury and D Raja who have forgotten the killings of JNU president Chandra Shekhar and Purnia MLA Ajit Sarkar and joined the protest organised by RJD," he said.
The JDU Rajya Sabha MP and spokesperson of the party said that Nitish Kumar had written to the Patna High Court for monitoring the probe into the case and asserted that the party was ready for such a probe by even a Supreme Court-monitored panel.
He asserted that the Bihar government acted against the accused swiftly and, as per the wish of RJD and other opposition parties, sought a CBI probe into the incident.
"Still, they are using this incident to spread lies and conspiracy theories for political purpose and to help sand and liquor mafia who have been effectively controlled by the Nitish government in the state," he said.
He charged that the opposition parties wanted "anarchy" and "jungle raj" back in Bihar by replacing JD(U) and Nitish Kumar.
Mr Tyagi also demanded that all shelter homes for juveniles in the country be probed under a monitoring committee of the apex court.