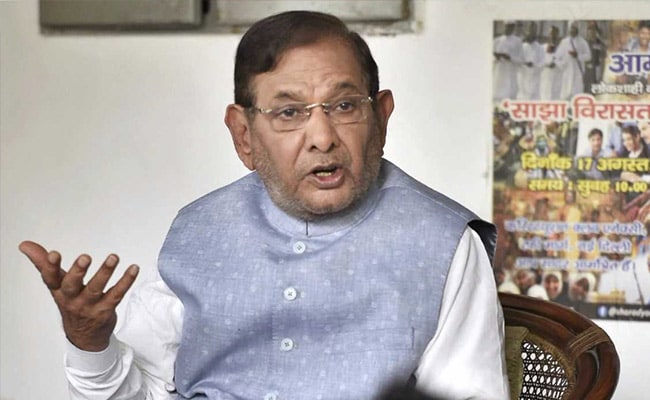 New Delhi:
On the day the Supreme Court stopped Sharad Yadav from drawing a salary and perks, his faction accused the Janata Dal (U) of plunging to a "new low" in politics by targeting him in such a manner.
Arun Kumar Srivastava, a former JD(U) general secretary and Mr Yadav's aide, said political rivalry has never played out in such a "personal and vindictive" way.
"It never happened in politics that you go after a rival's bungalow and salary," he said.
The top court has however allowed
Mr Yadav to retain his official residence.
Mr Srivastava cited examples of Amar Singh, a Rajya Sabha member expelled from the Samajwadi Party, and Pappu Yadav, expelled RJD lawmaker, to say that their parties never targeted them in the way the JD(U) has gone after Sharad Yadav.
Sharad Yadav's residence and salary is a matter between him and the central government but the JD(U) still approached the Supreme Court against the benefits he is receiving, Mr Srivastava said.
He noted that the matter is already in the Delhi High Court.
Mr Yadav's supporters have launched Loktantrik Janata Dal. However, he and his closes aides have not officially joined the new party. They have staked claim to the election symbol of the JD(U).