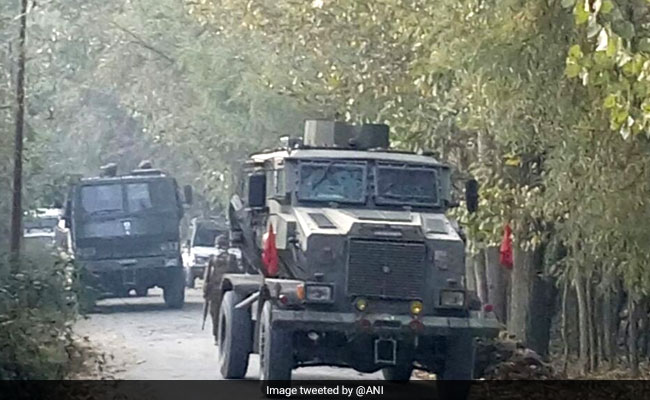 Jammu:
In a faux pas, several media houses today reportedly carried the picture of a local lad as one of the six Lashker-e-Toiba (LeT) terrorists killed in a fierce gun battle in Bandipora district of north Kashmir yesterday.
"I was shocked on seeing my picture among the dead terrorists in electronic and print media. Somebody downloaded my picture from the Facebook account and circulated it as one of the dead terrorists," a shocked Abdul Majid told PTI.
He has demanded a probe into the conspiracy.
Mr Majid, who is married with two children, sells barbecues at Khati Ka Talab and is also associated with a religious group preaching Islam.
"I am not a terrorist. How can they carry my picture? It is the negligence of media and the state administration," he said, adding that he has filed a police complaint.
Mr Majid, having a long beard and wearing Afghani cap, displayed several newspapers which carried his picture on the front page with an alias 'Abu Zargam'.
He said he was at home when he received a call informing him that his picture was among the six terrorists killed by security forces.
"The news came as a big shock for my family. They are all very upset," he said.
"I do not know whose conspiracy is this. But whoever has done it has tarnished my image. It is the negligence of media and the administration--how did they publish the picture of an innocent without any proof," he asked.
"I want my name to be cleared as soon as possible," Mr Majid added.
Six Pakistani militants of the LeT, including the nephew of Mumbai attack mastermind Zaki-ur Rehman Lakhvi, were gunned down in Bandipora yesterday in an encounter in which an IAF Garud commando was also killed.