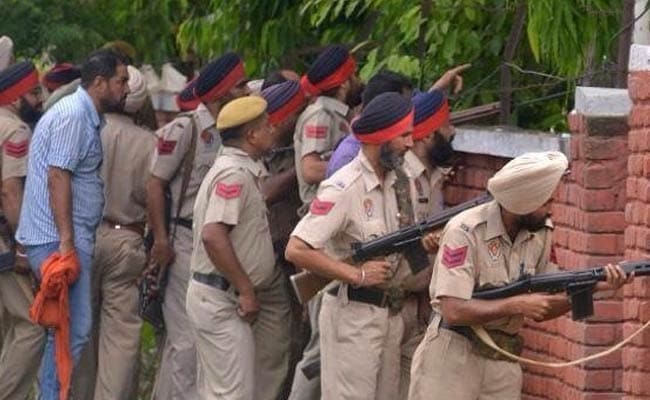 Kapurthala:
After public outrage over pictures of Punjab policemen fighting terrorists in Gurdaspur with outdated guns and no bulletproof vests or helmets, Chief Minister Parkash Singh Badal had this to say today: "Such an incident has happened after 15-16 years."
NDTV's report on the vulnerability of the policemen who fought three terrorists on Monday has seen over a
million views on Facebook
.
For 12 hours, the terrorists, reportedly from Pakistan, used grenades and AK 47s while holed up in a part of a police station complex.
Four policemen and three civilians were killed in the attack.
The Punjab Police led the counter-terror operation, while the Special Forces of the Indian army were asked to restrict their role to cordoning off the site.
Among those who were killed was senior police officer Baljeet Singh, who headed the detective branch of the local force.
Mr Badal, who visited the officer's family today, said he had spoken to his son Sukhbir Singh Badal, the state Home Minister, yesterday. "We will look into complaints of poor equipment. We will have to learn lessons from the incident," he said.
NDTV had reported that while the terrorists were armed with AK-47s, policemen fought back with dated SLRs - Self-Loading Rifles.
There were no bulletproof vests for members of the Punjab Police SWAT or Special Weapons and Tactics. They had kneepads but no helmets. Footage showed policemen with clearly no tactical training throwing grenades at the police station, then turning around and running for cover.
The attack on Monday was the first such incident in Punjab in 13 years, according to data from the South Asia Terrorism Portal.