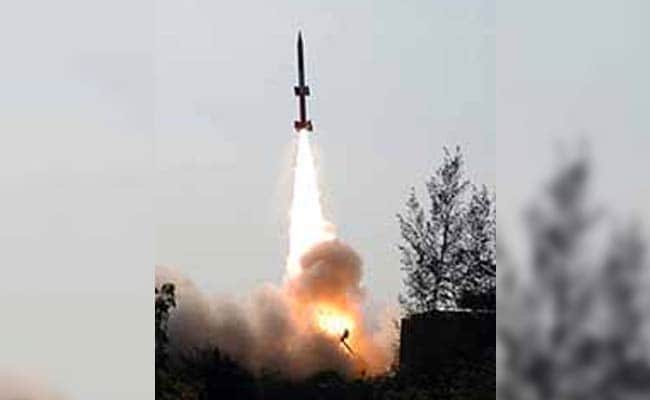 Highlights
The test was conducted at Satish Dhawan Space Centre early in the morning
The Indian weather satellite launch was postponed to September 8
The weather satellite will be mounted on to the rocket in 3-4 days
Chennai:
The Indian Space Research Organisation (ISRO) successfully conducted scramjet engine test today at Satish Dhawan Space Centre (SDSC) in Sriharikota in Andhra Pradesh around 80 km from Chennai.
The rocket took off at 6 am today.
The scramjet engine, used only during the atmospheric phase of the rocket's flight, will help in reducing the launch costs.
The launch of weather satellite INSAT-3DR with the geosynchronous satellite launch vehicle (GSLV-MkII) has been postponed to September, a senior official said on Saturday.
Earlier P Kunhi Krishnan, director of SDSC, had said the Indian weather satellite will be launched on August 28 which has now been postponed to September 8.
Queried about the change in launch plan Krishnan said: "While carrying out the tests there was a technical issue found with a satellite component. It has been sorted out now and hence the delay."
He said the GSLV rocket that would carry the weather satellite INSAT-3DR is fully assembled.
The weather satellite will be mounted on to the rocket in three to four days.
According to officials, the ISRO will launch ScatSat -- a weather monitoring and forecasting satellite -- with polar satellite launch vehicle (PSLV) end of next month.
The Indian satellite will be a co-passenger to an Algerian satellite.
Both the satellites will be put into different orbits. So the fourth engine of the rocket will be switched off after ejecting ScatSat first. Then after a gap of around 30 minutes, the engine will be switched on and put the Algerian satellite into its intended orbit.