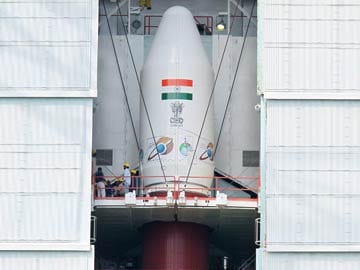 Bangalore:
Indian Space Research Organisation (ISRO) is gearing up for trans-Mars injection of the country's Mars Orbiter Mission on December 1 and has planned four mid-course corrections in case of any deviation along its path to Martian orbit.
"The trans-Mars injection- we are planning to depart on December 1, 2013 early hours of 00:49 hours IST and we are going to burn a liquid engine for duration of roughly 23 minutes which will impart an incremental velocity of 648 metres per second consuming a fuel of 198kgs," ISRO Scientific Secretary V Koteswara Rao told reporters in Bangalore.
He said, "Then it travels a long path....after travelling roughly 680 million kilometres through this path, it comes closer to Mars that is on September 24 of next year 2014."
ISRO would closely monitor if there is any minor deviation in the path, Rao said. "We have planned right now four mid-course corrections; first one will be around December 11- plus or minus a couple of days depending on the deviation how it is going."
"Second one will be in April 2014, third one will be in August 2014 and the last one- the fourth one will be on September 14 that is 10 days before we insert into Martian orbit. Couple of day's uncertainty will be there," he added.
Mars orbiter spacecraft was launched on board PSLV rocket on November 5 from Satish Dhawan Space Centre at Sriharikota in Andhra Pradesh.