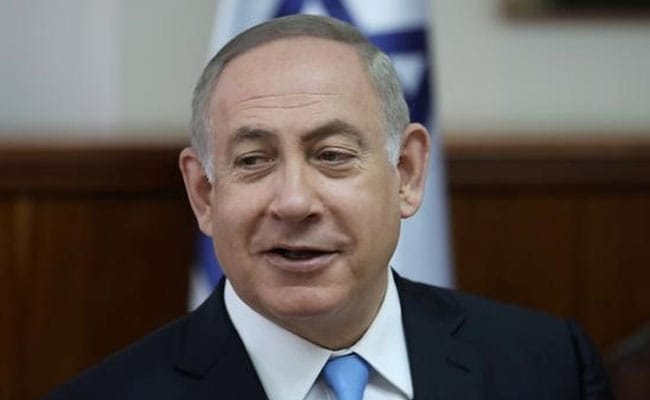 New Delhi:
Israeli Prime Minister Benjamin Netanyahu is likely to pay a reciprocal visit to India by the year end, a senior official in the Ministry of External Affairs said today.
"We are hoping that we will see a visit by the Israeli Prime Minister to India by the end of the year," Amar Sinha, secretary (economic affairs), said.
Israeli PM Netanyahu visit would come in the wake of Prime Minister Narendra Modi's three-day trip to the Jewish state starting on July 4.
PM Modi's visit to Israel will be the first by an Indian premier.
Israeli Prime Minister Ariel Sharon and President Ezer Weizmann visited India in 2003 and 1997 respectively. Israeli President Reuven Rivlin paid a visit to India last November.
Mr Sinha was speaking at an event to mark "25 Years of India-Israel Relations" organised at the Vivekananda International Foundation. Daniel Carmon, Israeli envoy to India, was also present at the event.
Referring to India's relations with Arab countries and Israel, Mr Sinha, who retires tomorrow, said there was a clear "de-hyphenation" in New Delhi's policy, which implied that India did not have to do a balancing act between Israel and Palestine.
He added that PM Modi would not visit Palestine during his scheduled visit to Israel.
"Our position on Israel and Palestine issue is very simple. We want both countries to exist and exist as peaceful neighbours," Mr Sinha said.
(This story has not been edited by NDTV staff and is auto-generated from a syndicated feed.)