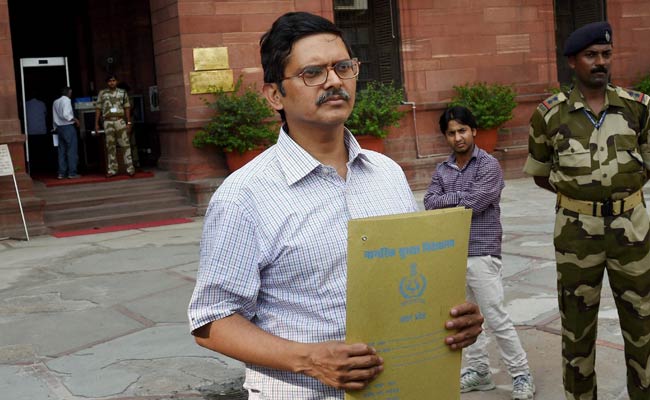 Lucknow:
After more than three years of investigation against senior Indian Police Service (IPS) officer Amitabh Thakur, the Economic Offences Wing (EOW) has found him "not guilty" in a disproportionate assets (DA) case, an official said today.
Investigating Officer, Superintendent of Police (EOW) DPN Pandey, found in his investigation that total earnings of Amitabh between 1992 and 2015 was Rs 1.30 crore, while the value of his total assets and expenditure was Rs 90 lakh -- much lower than his earnings.
The EOW also found that Amitabh's wife and activist Nutan Thakur had been financially independent and her earnings during this period was Rs 92 lakh, while her total assets and expenditure was valued at Rs 90 lakh.
So, the EOW recommended closure of the DA case against Amitabh.
The then Samajwadi Party (SP) government had filed a slew of cases against the IPS officer, two days after he filed a complaint on July 11, 2015 against Chief Minister Akhilesh Yadav's father Mulayam Singh.
The state government initiated a vigilance inquiry against Amitabh, which concluded its probe in less than two months on September 4, 2015, declaring Amitabh guilty of owning disproportionate assets.
On September 16, 2015, an FIR (No 746/2015) under Section 13(1)(e) of the Prevention of Corruption Act was registered, which was transferred to the EOW on the orders of Allahabad High Court.
Following delay in investigation, Amitabh had approached the high court which directed completion of investigation in 10 weeks.
Later, he again knocked at the doors of high court over non-compliance of its orders, to which the court issued a contempt notice against the Investigation Officer.