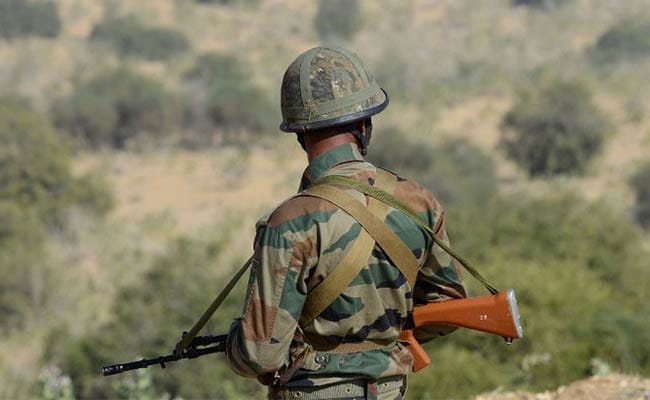 Kolkata:
Insurgency is likely to increase in the Northeast after the Doklam stand-off with China and there are already signs of it in the region, former General Officer Commanding-in-Chief Eastern Command Lt General JR Mukherjee said today.
Whenever India has annoyed China or there has been a border related issue between the two countries, it (China) has aided insurgents in the Northeast, Lt General Mukherjee told reporters in Kolkata commenting on the possible fall-out of the 74-day stand-off with the Chinese at Doklam in the Sikkim sector.
"Consequent to Doklam, insurgency will increase in the Northeast and signs of these are already evident," the retired Lt General, who is the vice-president (operations) of strategic think-tank CENERS-K, said.
Lt General Mukherjee said that Doklam is neither the first time nor the last that China has made such an attempt. Its army will keep coming and camp at places of that country's strategic interest.
"In Doklam, they (China) will eventually try to twist the Bhutanese state to get what they want," he said and claimed that the Chinese have not left Doklam but have only stepped back a little.
Centre for East and North-East Regional Studies (CENERS), Kolkata, which has as its patron former Army chief General Shankar Roy Chowdhury and advisor former Air Chief Marshal Arup Raha, is organising a two-day dialogue on Indo-China issues and relations between the two Asian giants.
The seminar, to be held on February 2 and 3, is scheduled to be attended by Minister of State for External Affairs General (retd) VK Singh and will delve on issues ranging from political, economic and military capabilities to problems and prospects relating to bilateral investments.
Prof Guo Xetang, director of Institute of International Strategy and Policy Analysis, Shanghai University of International Business and Economics, will be the lone Chinese speaker at the event, which is also scheduled to be attended by US and Japanese diplomats.