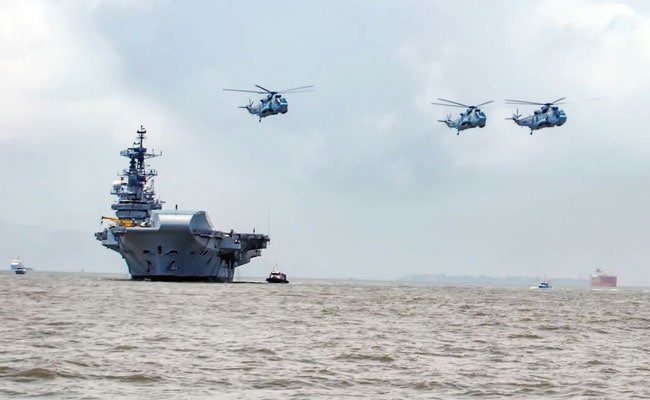 Mumbai:
After nearly three decades in service, India's majestic aircraft carrier INS Viraat set sail for one last time from Mumbai to Kochi. It will be decommissioned later this year.
The ageing 750-feet long 'giant' - as the name signifies - served the Indian Navy with distinction for almost three decades. It is expected to reach the Southern Naval Command base on Wednesday for the pre-decommissioning preparations, official sources said. This will entail a spell in a dry dock for dismantling and retrieving valuable and sensitive equipment including the engines, radars, big and small guns and other weaponry.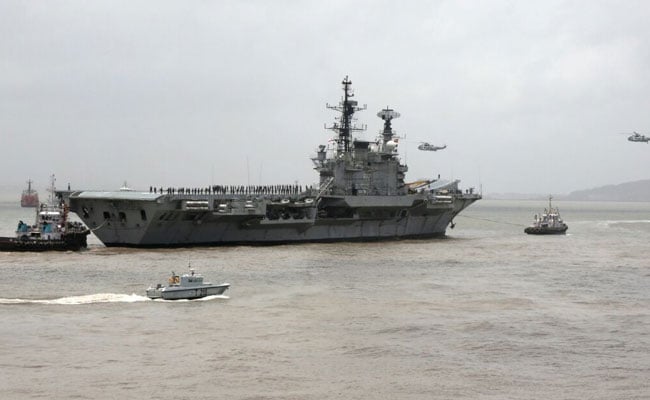 Ranked as the oldest functional, floating aircraft carrier in the world and the last British-built ship serving the Indian Navy, INS Viraat was the star attraction at the International Fleet Review held in Visakhapatnam in February this year.
The carrier was escorted out of naval harbour by Fast Interceptor Craft and helicopters from the Western Naval Command.
INS Viraat was commissioned into the Indian Navy on May 12, 1987. The ship operated Sea Harrier (White Tigers - fighter air crafts), Seaking 42B (Harpoons - Anti Submarine helicopters) and Seaking 42C (Commando Carrier helicopters) and Chetak (Angles - SAR helicopter) as her main air elements.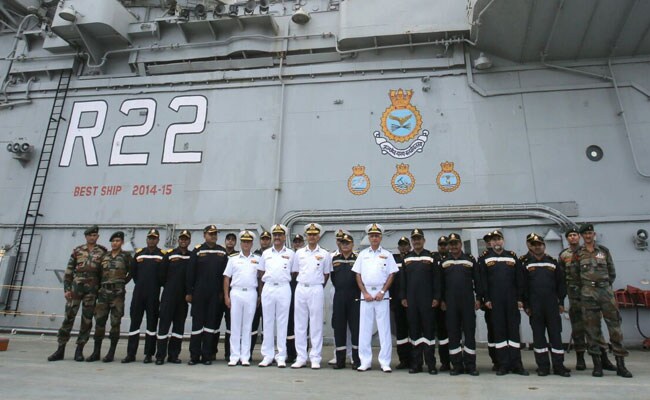 The carrier played a major role in the Operation Jupiter in 1989 (Indian Peace Keeping operations in Sri Lanka) and Operation Vijay in the year 1999 (Kargil War).
The ship has also participated in various international joint exercises like Malabar (with US Navy), Varuna (with French Navy), Naseem-Al-Bahar (with Oman Navy) and has been an integral element of all major naval exercises.
The last operational deployment of the ship was for participation in International Fleet Review (IFR-2016) at Visakhapatnam. Having served the country and the Navy for nearly three decades, INS Viraat handed over the mantle of carrier operations to INS Vikramaditya which was commissioned in the year 2013.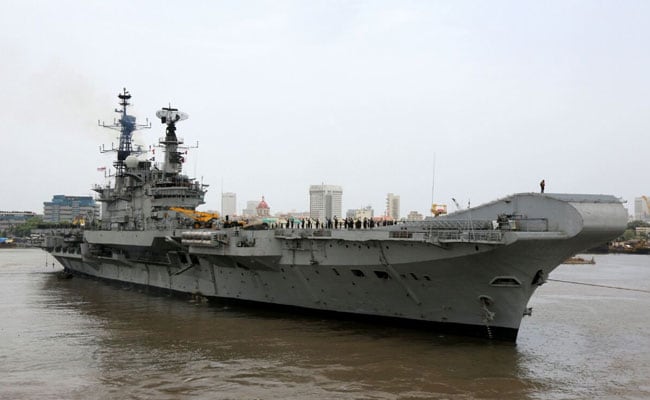 The second aircraft carrier of the country has spent 29 years under the Indian Flag and 27 years with the Royal Navy (United Kingdom). The ship holds the Guinness Record for being the oldest serving warship.
INS Viraat is a Centaur-Class Aircraft Carrier and served in the Royal Navy as HMS Hermes, which was the flag ship of Royal Navy during the Falk Lands Campaign of 1982. She is commonly referred to as the 'Grand Old Lady' among Indian Naval Officers and Sailors.