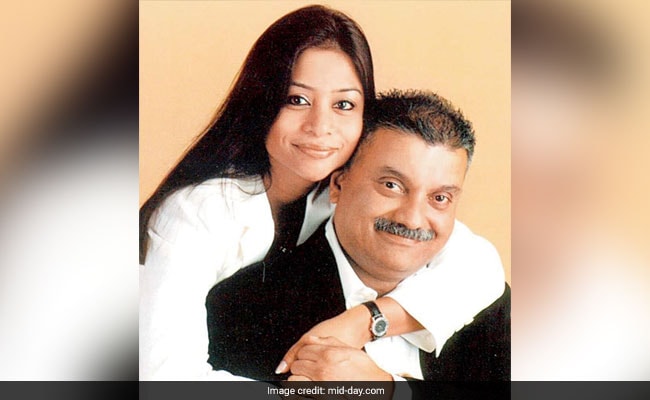 Mumbai:
A fortnight after Indrani Mukerjea asked for a quick divorce from husband Peter Mukerjea, she is now accusing him of plotting the abduction and murder of her daughter Sheena bora - a crime for which both of them were arrested in 2015. Adding insult to injury, Indrani submitted an application to court referring to Peter by his little known real name - Pratim.
Not her Pratim
On Wednesday, before the hearing of the Sheena Bora murder trial, Indrani addressed the court to say that she wanted to submit an application demanding the call detail records (CDR) for her husband's number from the BPL network (now Loop network). She requested records for 2012 (the year Sheena was murdered) and 2015 (the year Indrani and Peter were arrested).
In the application, she states: "I have strong reason to believe that Pratim Mukerjea (Peter Mukerjea), with the assistance of other persons, including Shyamvar Rai, may have conspired to abduct my daughter Sheena Bora in 2012, and made her untraceable and subsequently destroyed the evidence."
Indrani has remained the prime suspect since Sheena's murder was uncovered in 2015, as relations were said to be trained between the two of them, particularly since Indrani refused to acknowledge Sheena as her daughter in public. It was later that Peter was arrested too, on the suspicion that he had known about the murder conspiracy and actively tried to cover it up.
'Check his call records'
The application further states, "I also believe that Peter, along with other persons, may have manipulated circumstances to frame me, and also influenced witnesses, situations and information to lead to my arrest on August 25, 2015, for the heinous crime that they may have committed, aided and abetted. I am convinced that if we are able to obtain the CDR of Peter's mobile number, we will be in a better position to ascertain if Peter and other persons were involved in the disappearance of my daughter, Sheena, and there will be more clarity if Peter and other persons have a role in framing me."
Addressing herself as Indrani Pratim Mukerjea in the application, she concludes, "I offer my sincere gratitude to your honour for your kindness and endeavour to provide justice to my daughter, Sheena, who may have lost her life on account of greed, betrayal, jealously, lust and ill-will of persons whom she dearly loved and trusted."
After Indrani addressed the court, the Special CBI court judge JC Jagdale had asked her to move the application in the presence of her advocate and also provide a copy to Peter and the CBI. At the end of the hearing, Indrani's lawyer Gunjan Mangla presented the two-page, handwritten application before the court, and copies were given to other parties in the case.
(Except for the headline, this story has not been edited by NDTV staff and is published from a syndicated feed.)