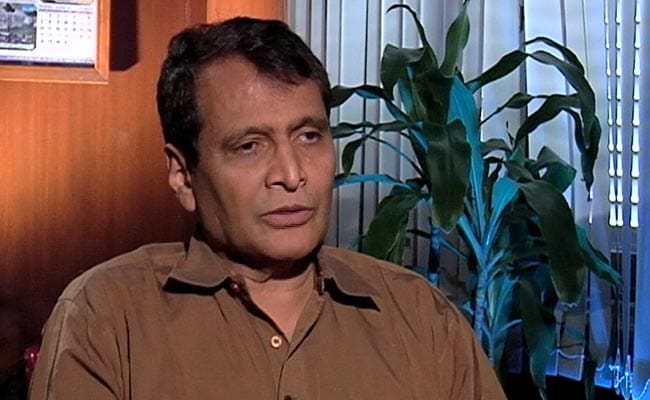 Kolkata:
At the pace at which India's GDP is growing, the country can double the same over the next three- to-three-and-a-half years propelled by the efforts being made by the Narendra Modi government, Railway Minister Suresh Prabhu said in Kolkata today.
"To reach one trillion (USD) GDP mark, it took India 20 years, but it added the next trillion in just seven years. With investors having tremendous respect for the efforts of Prime Minister Narendra Modi, Indian economy can double its size in the next three-to-three-and-a-half years," he said.
Mr Prabhu was optimistic about India's long-term growth to the tune of a $20 trillion economy in the next 20 years.
An International Monetary Fund study in 2014 had said that India's GDP would cross $3 trillion after five years in 2019.
The minister said that what with the inflation staying down and a conducive environment being created, the economy was looking up and foreign direct investments were increasing.
"There is a tremendous respect among investors for the efforts of the prime minister (and they) are eager to invest in India," Mr Prabhu said.
Addressing a regional meet of Chartered Accountants, he said that, despite alternative views in a democracy, "we should pursue growth to eradicate poverty".
"In a democracy, alternatives should be discussed but, at the end, a final decision has to be arrived at," he said.
"We cannot be ambiguous about our goals. It is essential that concerted efforts are made and we have a comprehensive strategy to reach our goal, which is achieving inclusive growth coupled with elimination of poverty and corruption," the minister added.