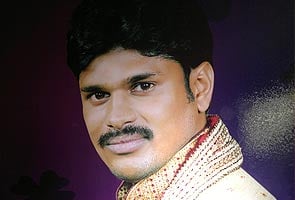 Bangalore:
Those found guilty of attacking Indians in Britain would be brought to justice and punished, British Minister of State for Foreign Affairs Jeremy Browne said on Monday.
Expressing concern over the recent spate of attacks on Indian students in London, Mr Browne said though Britain was a safe country and people of all nationalities lived in harmony, and that perpetrators of violence and racial attacks would not be spared.
"We have a high rate of prosecution and culprits behind such attacks will be dealt with sternly to deter others from taking law into hands," Mr Browne told reporters in Bangalore.
His comments come in the wake of the latest attack on Indian student Praveen Reddy late on Friday in the East London borough of Newham, allegedly by three fellow Indians in their twenties.
According to Scotland Yard, the 26-year-old from Hyderabad, was studying at the London Business School for an MBA degree, was stabbed at his apartment in an attempted murder.
Mr Reddy was the fourth Indian victim of violent attacks during the last two months, in which three turned fatal.
Mr Browne was on a day's visit to the city as part of his India tour to celebrate sport in the run-up to the London Olympics to be held July 27 to August 10.
"The Olympic Games are not just about sport but festival celebrating human values," Browne asserted.
Get Breaking news, live coverage, and Latest News from India and around the world on NDTV.com. Catch all the Live TV action on NDTV 24x7 and NDTV India. Like us on Facebook or follow us on Twitter and Instagram for latest news and live news updates.