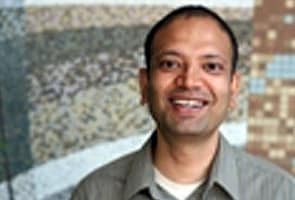 New Delhi:
An Indian mathematician Vinay Deolalikar working at the Hewlett-Packard Labs (H P Labs) in California has claimed to have solved one of the most complex problems of mathematics called P versus NP.
This is one of the seven intractable problems for which the famous American think tank the Clay Mathematics Institute in Boston has offered a US$ 1 million award, announced ten years ago to the person who can solve this problem.
Deolalikar studied Electrical Engineering at the Indian Institute of Technology, Bombay and his work is expected to create a wave at the huge international mathematics conference starting August 19, 2010 at Hyderabad.
Publishing his manuscript online on his own webpage, Deolalikar claims to have solved the problem, but till such time as other researchers confirm that he has the correct solution, it is difficult to say if Deolalikar will win the prize.