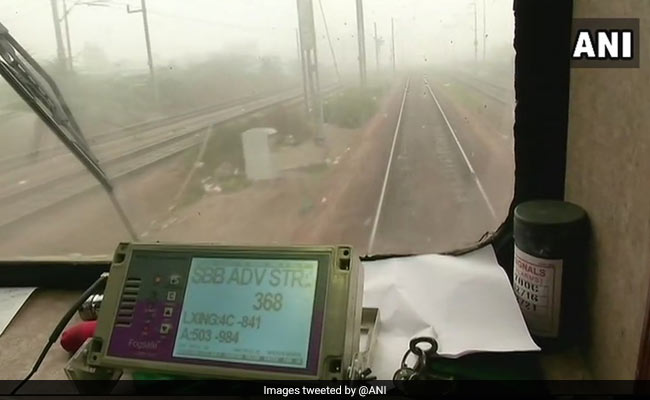 New Delhi:
A device to track railway signals and the situation on the tracks will soon be installed in railway engines which will help trains move safely even during the crippling winter fog in north India. Sources say the "anti-fog" devices, which work on the basis of Global Positioning System, will be installed in about 900 trains. The Railways have ordered around 2,400 pieces of this machinery.
Over the last few days, hundreds of trains and flights have been delayed due to dense fog in North India. Today, too, the National Capital Region woke up to blinding fog and over 50 trains have been affected.
The anti-fog device, which will be installed in train engines in front of the driver, tracks the location of the next signal in real time. The device has sensors and digital display boards inside the engine which gives a near accurate picture of the condition of the track.
Yesterday, Railway Minister Piyush Goyal said the safety of passengers and timely arrival and departure of trains are priorities during the winter months and fog devices have been given to all trains in North India. "During winters a maximum speed limit of 60 km/hr is permissible. But it is up to the driver to decide the speed for the safety of passengers of the train," he said, adding "most modern" signaling system will be installed.
"We have used GPS technology in the device with a map of tracks, signals, stations and level crossing of Northern Railway in it," said Nitin Chowdhary, an officer of the Railways. The machine, he said, alerts loco pilots about level crossings and signals. "When drivers know there are no hurdles, they can increase the speed," he added.