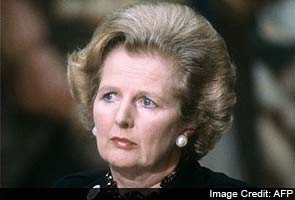 Indian-origin Labour MP Keith Vaz is among the latest set of guests announced to attend 'Iron Lady' Margaret Thatcher's funeral on Wednesday.
The chairman of the influential Home Affairs Select Committee, who has described the former Conservative Prime Minister as an "iconic female leader", will be among 2,000 guests to attend the ceremonial funeral at St Paul's Cathedral.
"I was the only Indian-origin MP to question her in the House of Commons and she always treated me with the utmost courtesy. My condolences go out to her family at this sad time," Mr Vaz said following the death of the UK's first female prime minister on April 8.
It was also announced that the Big Ben will fall silent as a mark of respect during the funeral to be attended by the Queen and dignitaries from around the world.
It is the first time that the bells of the world-famous clock at the Palace of Westminster will be stopped in this way since the funeral of Sir Winston Churchill in 1965.
The Big Ben, recently re-named Elizabeth Tower in honour of the Queen, normally chimes every quarter hour since 1859, except during routine repair work and when it broke down in 1976.