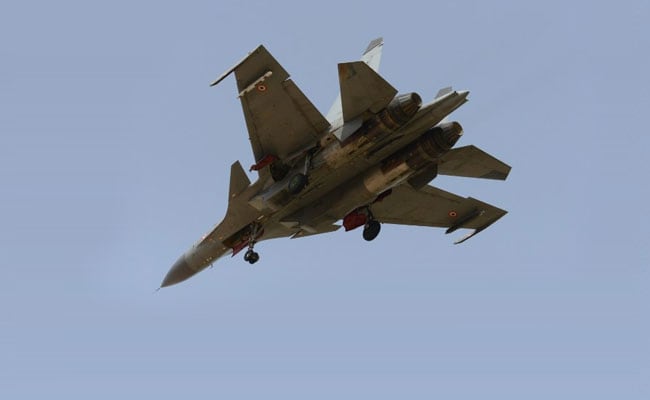 Highlights
Jet goes missing near Assam's Tezpur while on routine sortie: sources
Last contact made around 11:30 am
Tezpur Air force station is located 172 km from the China border
New Delhi:
A Sukhoi Su-30 jet with two Air Force pilots on board went missing this morning near Tezpur in Assam while on a routine sortie near the border with China, Air Force sources have said.
They said the plane took off around 9:30 am and went missing near the Doulasang area of Arunachal Pradesh, which is a border area adjoining China. The last contact was with the pilots was around 11:30 am when the aircraft was nearly 60 km north of Tezpur.
The Tezpur Air Force station is located 172 km from the China border.
A search is on for the aircraft, said Sonitpur district Deputy Commissioner Manoj Kumar Deka.
The Sukhoi Su-30 is a Russian-made, twin-engine fighter meant for all-weather, air-to-air and air-to-surface missions. The first of the Su-30 planes were inducted by the IAF in the late 1990s.
Since their induction, six crashes have taken place. An inquiry into the plane accidents has primarily indicated technical failure as their cause.
In March this year, a Sukhoi-30 aircraft had crashed near an air base in Rajasthan's Barmer. Both pilots had ejected to safety.
With inputs from PTI