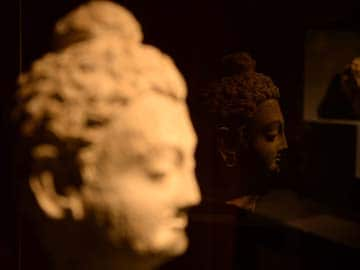 New Delhi:
The Centre is considering deputing two Archaeological Survey of India (ASI) officials to ascertain the authenticity of a bowl for begging (Bhiksha Patra) said to have belonged to Lord Buddha, which is at present on display in Afghanistan.
According to Chandresh Kumari Katoch, Minister for Culture, the inscriptions on the bowl have been examined by ASI which ascribed them to 16th century AD in Nastalique (Persian).
"It is not possible to hold a view purely based on the information provided in several reports and travel accounts unless it is substantiated with factual archaeological evidence," she added.
Katoch further stated that historical and archaeological information has been sent to Ministry of External Affairs.
The huge greenish-grey granite bowl weighs 400 kg and has a diameter of about 1.75 metres, height of almost four metres and thickness of 18 cm at its rim.
It is currently being displayed at the National Museum of Afghanistan.