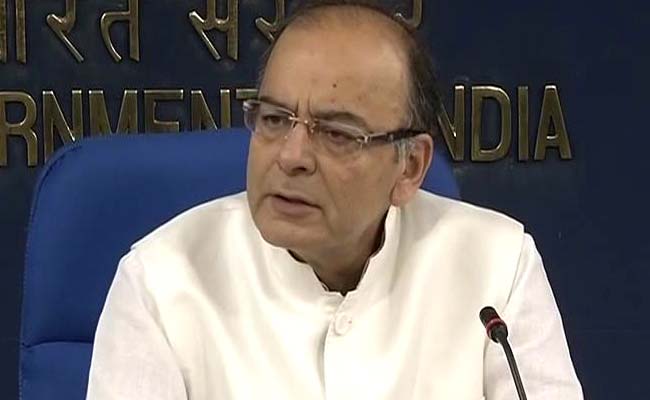 New Delhi:
India will have to renegotiate the tax treaty with Singapore to extend the capital gains tax provisions of the recently-concluded tax pact with Mauritius, Finance Minister Arun Jaitley said today.
Without giving any timeline for such renegotiation, he said it "is a separate sovereign state, it (Mauritius treaty) does not ipso facto automatically extend. The principles will have to be applied, but applied through a process of renegotiation."
Speaking at an Indian Women Press Corps event in New Delhi, he said further, "But sooner or later, that process will commence and hopefully conclude."
India on May 10 amended the 34-year-old tax treaty with Mauritius. After toiling for almost a decade to redraw the treaty, India will begin imposing capital gains tax on investments in shares through Mauritius from April next onwards.
The redrawn Mauritius treaty will trigger a similar amendment in India's tax treaty with Singapore.
"I am not giving it a timeline, because if you recollect, the renegotiation process of the Mauritius treaty started first in 1996 and it continued till about 2002 and then there was a pause. Singapore was entered into in 2005 and one of the covenants of Singapore was that provisions of what happens in Mauritius treaty would extend to it," Mr Jaitley said.
Mauritius and Singapore accounted for USD 17 billion of the total USD 29.4 billion India received in FDI during April-December 2015.
The minister said that since the discussions are between two sovereign states, he cannot "unilaterally" fix its timetable.
Following the revised agreement, short-term capital gains tax will be levied at half the rate prevailing during the first two-year transition period from April 1, 2017 to March 31, 2019. Short-term capital gains are taxed at 15 per cent at present. The full rate will kick in from April 1, 2019.
In August 1982, India had signed the treaty with Mauritius to eliminate double taxation of income and capital gains to encourage mutual trade and investment.