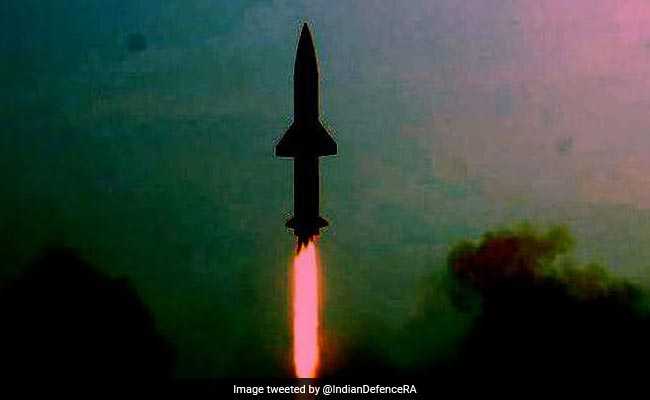 Bhubaneswar:
India on Wednesday successfully test-fired nuclear-capable medium range surface to surface missile Prithvi-II off the Odisha coast, defence sources said.
The missile was successfully flight tested from the launch complex 3 of the Integrated Test Range (ITR) at Chandipur on sea at about 8.30 p.m, said the sources.
Sources said all the radars, electro-optical tracking systems and telemetry stations along the Odisha coast have monitored all the trajectory parameters of the vehicle.
Prithvi-II, which has a strike range of 350 km, is capable of carrying 500-1,000 kg of warheads and is thrusted by liquid propulsion twin engines.
(This story has not been edited by NDTV staff and is auto-generated from a syndicated feed.)